It's here, it's here! This is the cover for the newest Sookie Stackhouse book called Dead in the Family. And it stars Sookie and Eric! There is no Bill in the picture! OMG!!! It's going to bloody and it's going to be beautiful, I just know it! :)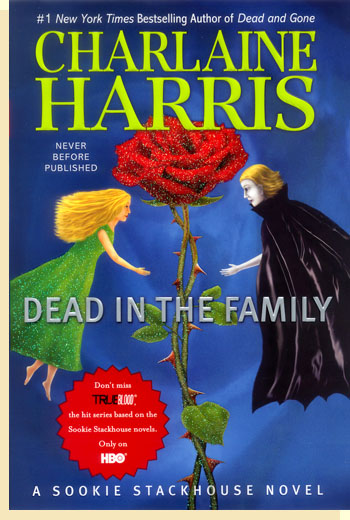 Sookie looks especially pretty. Love the sparkly green dress. And Eric is dressed in his black cape, as usual. They are divided by a single rose – or is that two? I only see one flower but two thorny stalks. What does it mean???
Can't wait to read it! It will be out May 2010! Charlaine Harris, you better bring it! :)
Dead in the Family Chapter One is out as well! You can read it here.