I love pizza and I love pasta.
They're two of my most fave foods (aside from lechon, of course, which I have long since elevated to the level of deity in my personal pantheon of fave foods). If I could (read: zero-calorie pizza), I'd be having pizza and pasta everyday (dunno how true but they say that pizza could treat acne). As it is, they're both currently classified under bumming around food. That's food for, you know, bumming around.
I felt like doing just that yesterday after work. However, being cash strapped and not wanting to spend a lot on food only I could enjoy, I decided to save up and make my very own pizza using left-over bread, sausages, ham, and cheese.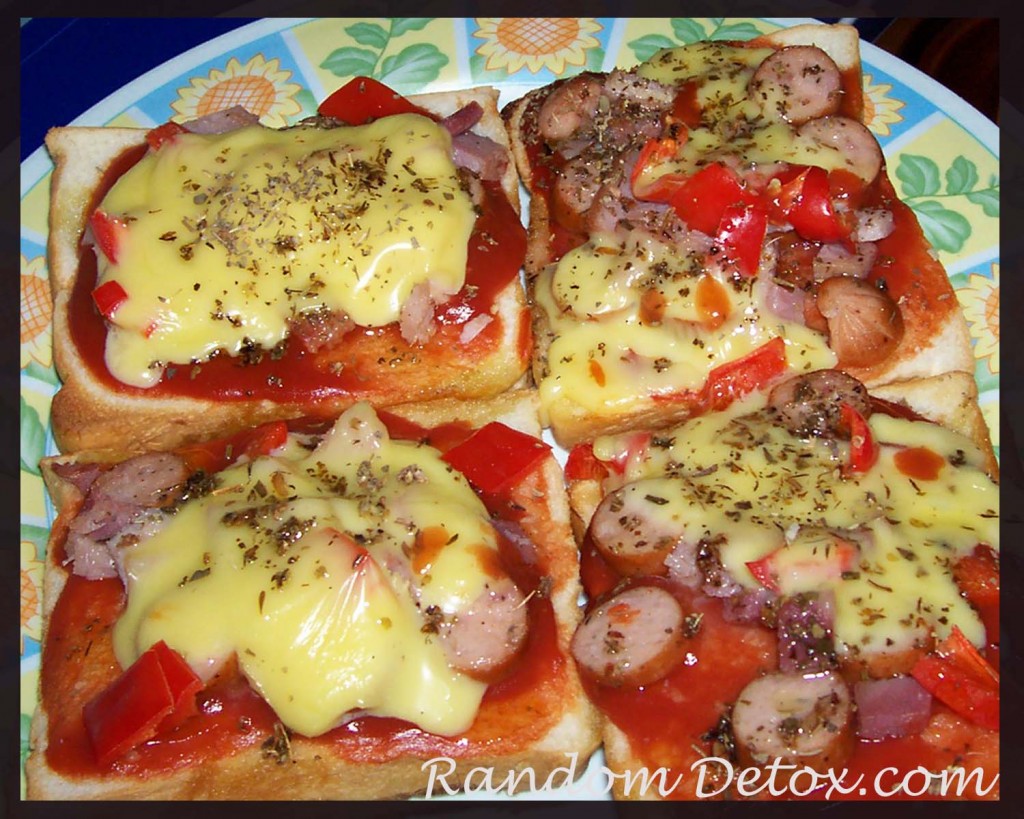 For those interested, here's the recipe:
Ingredients:
1.) left-over bread
2.) tomato sauce
3.) hungarian sausage or frankfurters
4.) a slice of ham
5.) bell peppers
6.) cheddar cheese
7.) olive oil
8.) Italian seasoning
Procedure: Smear tomato sauce on one side of the leftover bread. Top with sliced hungarian sausage or frankfurters, diced up ham and minced bellpeppers. Lay a slice of cheese on each bread. Drizzle two spoonfulls of olive oil and sprinkle with Italian seasoning. Bake in oven for approximately 10minutes or until cheese melts.
Enjoy!