To visit the famous Wats of Bangkok, you have to take the Chao Phrya river boats. A round trip, get on- get off ticket costs around 150 Baht per person (Some of the boats are really classy with beautiful patio chairs). The boats will take you along the Chao Phrya river, which, we found out, also functions as a major water way thoroughfare. The Wats are found along both sides of the river.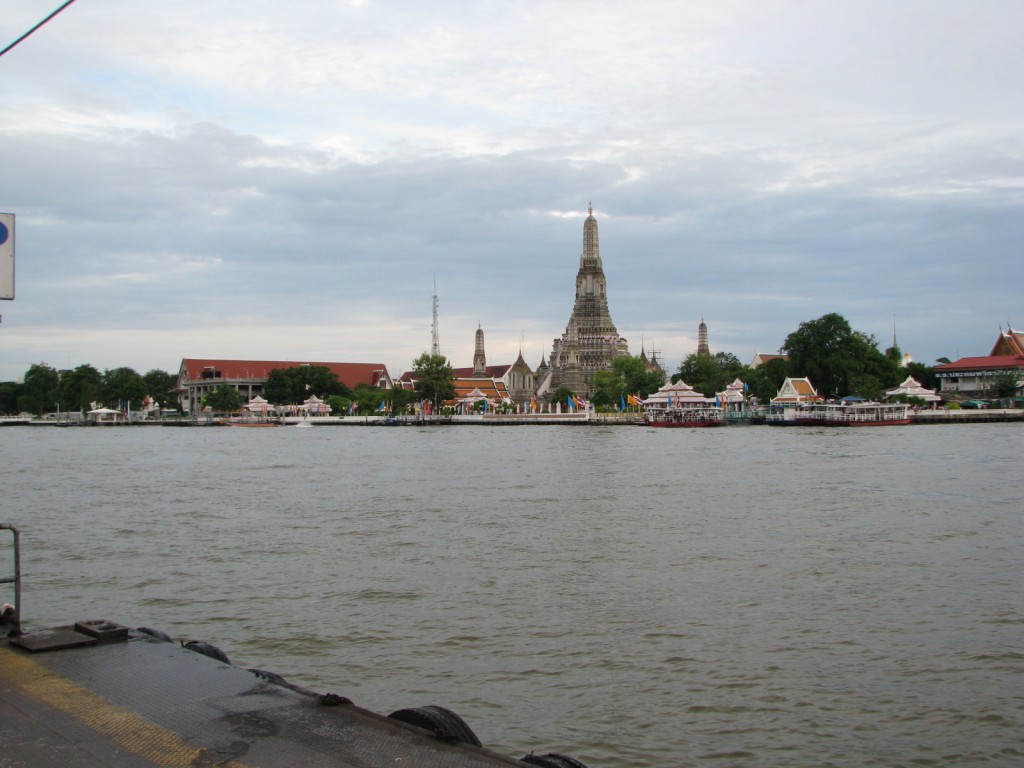 So after an entire afternoon touring the Wats, we waited on one of those numerous piers along the river for a boat to take us back to Saphan Thaksin station. After waiting for quite some time for a boat going back to the main pier (and finding none- there were a lot of boats but they were all going back on the opposite direction- away from Saphan Thaksin), we decided to ride one of those boats thinking that they would surely go back to the main pier.
How wrong we were!
Anyways, we got on one of those boats and settled comfortably in the seats, enjoying the sights and sounds of the river. After about an hour and a half, we noticed a change in scenery- the soaring buildings and skyscrapers of Bangkok were soon replaced by flat plains and rundown buildings. So I decided to ask the captain if the boat when the boat would turn back. His answer surprised me.
"No" he said; "No, go back. We going Cambodia. Passed border few minutes ago." I was mortified. Cambodia! Shit! How in the world do we get back? To my immediate relief, he said- "Another boat going back Bangkok. Go down this pier (indicating a nearby pier). Wait for last trip back Bangkok." And then he slowed, dropped us off and told us to wait. Barely had we sat down when the boat going back stopped by. We hastily boarded it and about two hours later, tired, hungry and exhausted we arrived back in Saphan Thaksin at last.
Note: I really wondered whether we actually did cross into Cambodia. A quick Google search of the Chao Phrya river reveals that it empties into the Gulf of Thailand. If you look at the map of the river, there are no tributaries even remotely leading into Cambodia. So perhaps I misunderstood the boat's captain. *sheepish grin*