Foodies. That's what we like to call ourselves. And it's pretty obvious why. I love to cook. We both love, love, love to eat. Our time spent together is like one loong food-trip. We just love sampling new food (specially if they are served in those really nice contemporary coffee tables)!
Proof of this is the fact that the first thing we did on arrival in the Land of Smiles is buy 70 Baht worth of Thai food minutes after disembarking off the plane. OK, fine, so we bought the food from a 24-hour convenience shop inside the airport. But it still was Thai food after all.
So it was that we were excited as starving chickens (pardon the pun, we really were excited for Thai cuisine) when our mutual friend Chu, invited us for a dinner out at La Table de Tee, a French-Thai fusion gourmet resto located at Saladaeng Road, Silom, Bangkok. Conveniently located around 5 minutes from the Bangkok BTS Skytrain (Thai version of our MRT, just waaay better) Sala Daeng Station. A full 5-course meal costs a very reasonable 750 Baht (That's affordable, considering that it *is* a Michelin grade place). True to our foodie nature, we took pics of each and every course we ate!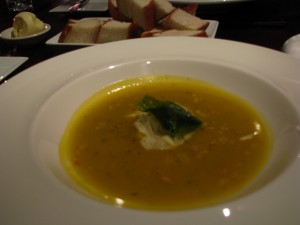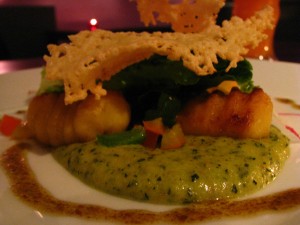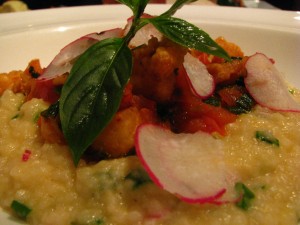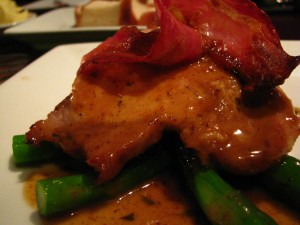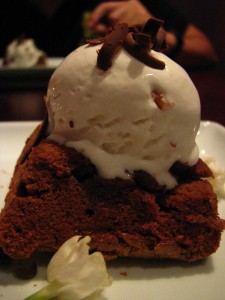 And here's us, satisfied and happy. I'm soo looking forward to my next La Table de Tee experience! :)