Perfect Match, also known as Personal Preference and Personal Taste, stars Boys Before Flowers' Lee Min Ho and upcoming actress Son Ye Jin. The drama is based on a novel called Personal Preference written by Jae In Lee.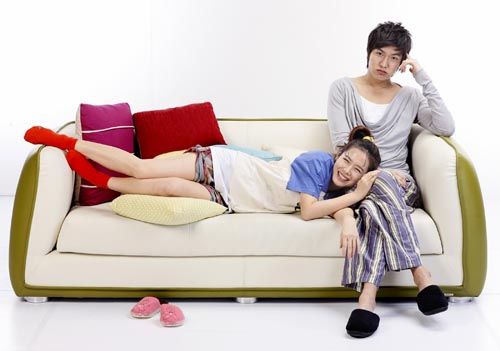 The story is about a man and a woman who live together, with the woman thinking that the man is gay.
Son Ye Jin plays Park Kae In, the woman who was was dumped by her boyfriend only to get engaged to her best friend and roommate. She kicks the roommate out, but she needs money because her business isn't going too well and, without her architect father knowing, she mortgaged their beautiful house.
Lee Min Ho plays Jun Ji Ho, a young struggling architect who wants to bid on a project inspired by the great architect that is Park Kae In's father. He learns of Park Kae In's monetary woes, and manipulates her into taking him in as her roommate, by pretending to by gay.
The drama aired in Korea in April 2010, and airs in the Philippines via ABS CBN this November 2010.
I will be posting the online streaming videos in stages. :)
Watch Episode 1 of Perfect Match
Watch Episode 2 of Perfect Match
Watch Episode 3 of Perfect Match
Watch Episode 4 of Perfect Match
Watch Episode 5 of Perfect Match
Watch Episode 6 of Perfect Match
Watch Episode 7 of Perfect Match
Watch Episode 8 of Perfect Match
Watch Episode 9 of Perfect Match
Watch Episode 10 of Perfect Match
Watch Episode 11 of Perfect Match
Watch Episode 12 of Perfect Match
Watch Episode 13 of Perfect Match
Watch Episode 14 of Perfect Match
Watch Episode 15 of Perfect Match
Watch Episode 16 of Perfect Match