Well. I have finally finished a harrowing week's worth of ITIV V3 RCV Training! My mind felt like it was being rubbed raw by abrasives this whole time, because every after training, I still have to work, and my client is escalating issues to my manager, and I had meetings left and right, and received all sorts of work-related distractions. I was hardly able to study. :(
Ensue cramming on the night before the ITIL exam!!!
The training I took, by the way, is for the Release, Control and Validation life stages of the ITIL Service Management life cycle. Yeah, that's my boring line of work. :) But it feeds, clothes and shelters me, so I am grateful for it, and grateful for the opportunities to learn and grow my knowledge.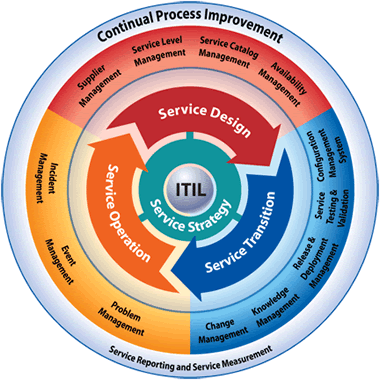 I slept at around 3 am last night already. And at the end of that, I had only finished reading the ITIL Foundations refresher, the introduction to Service Transition, and the Change Management part. I hadn't even begun Service Evaluation, Configuration Management, Release and Deployment Management, Service Validation, or any of the Roles and Responsibilities! I was exhausted and at the same time panicky because I failed the first mock exam!
Luckily I think the studying did some good as I passed the second mock exam this morning. We had our actual ITIL RCV V3 exam in the afternoon, and we will find out our scores in two weeks.
Gosh, I hope I passed!!!