…was spent with Gim and my family, and super lots of food! :)
Before I start overdosing on leucine and going on my starvation diet, let me happily reminisce all the food I ate during the New Year!
The spread!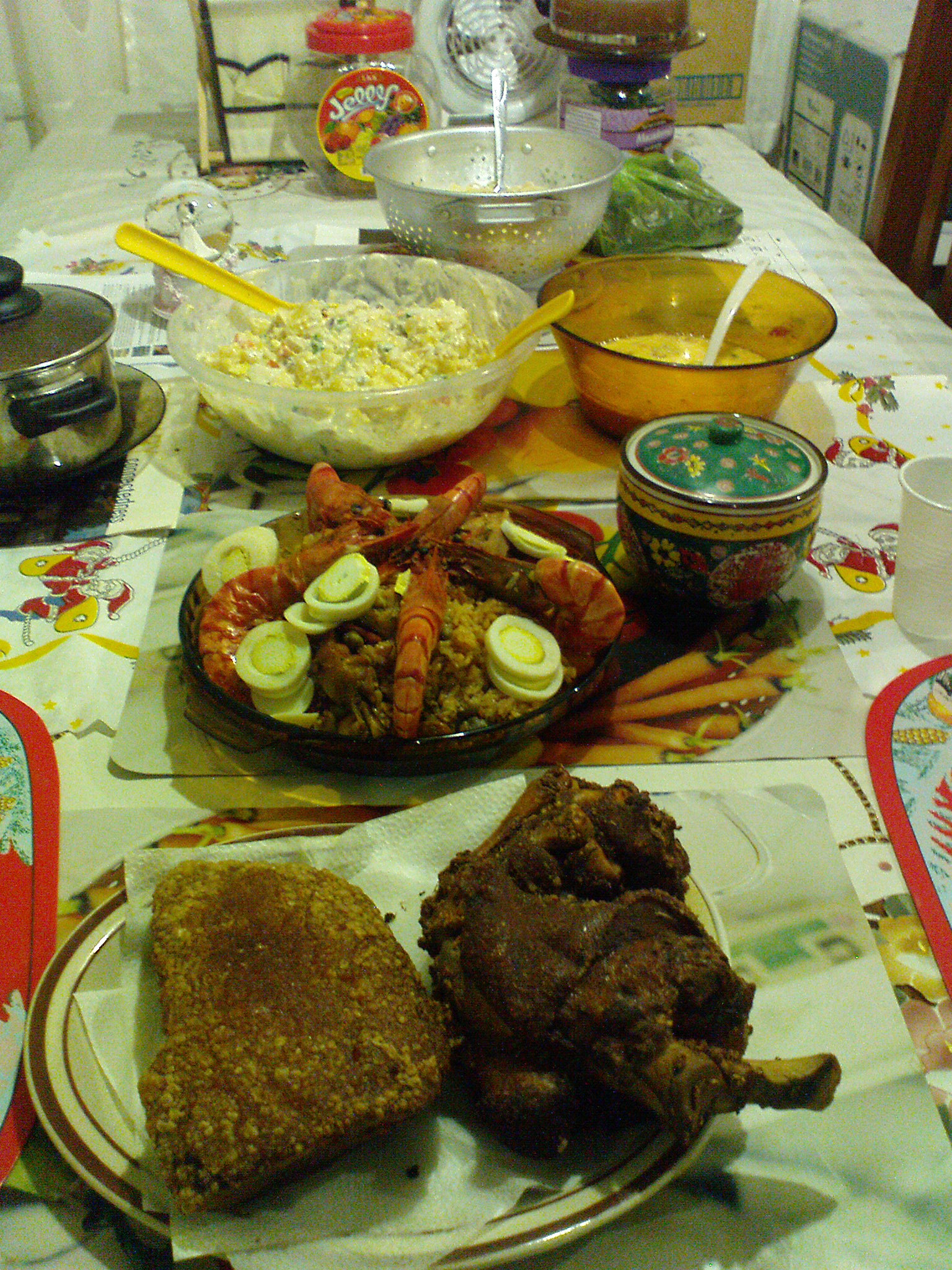 This was all cooked by my mom, me and Gim during the afternoon! My mom made her famous paella, super full of shrimp and clam goodness! Gim made the crispy pata, very yummy though it wasn't that crispy in the inside because it was a rainy day! We weren't able to completely dry the meat, and even resorted to a hair dryer at the latter part. Hahaha! Gim also made the potato salad, and it was sooo delicious! And me? I made the carbonara! Hehehe! It was very creamy and tasted bacon-y. :)
This is me when I look ravenous!! Look at that glint in my eye. I'm scary…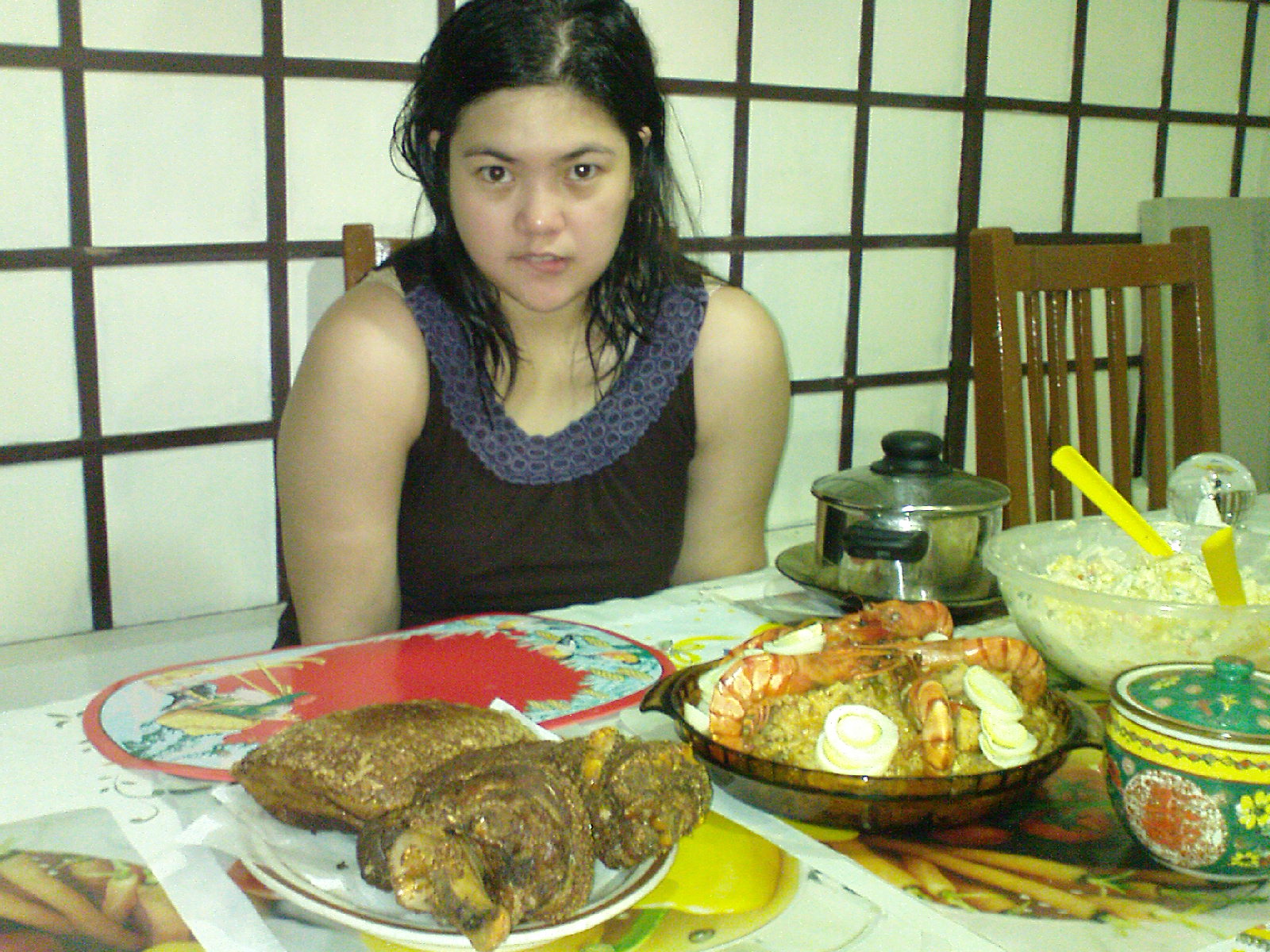 Here is Gim, tired but happy!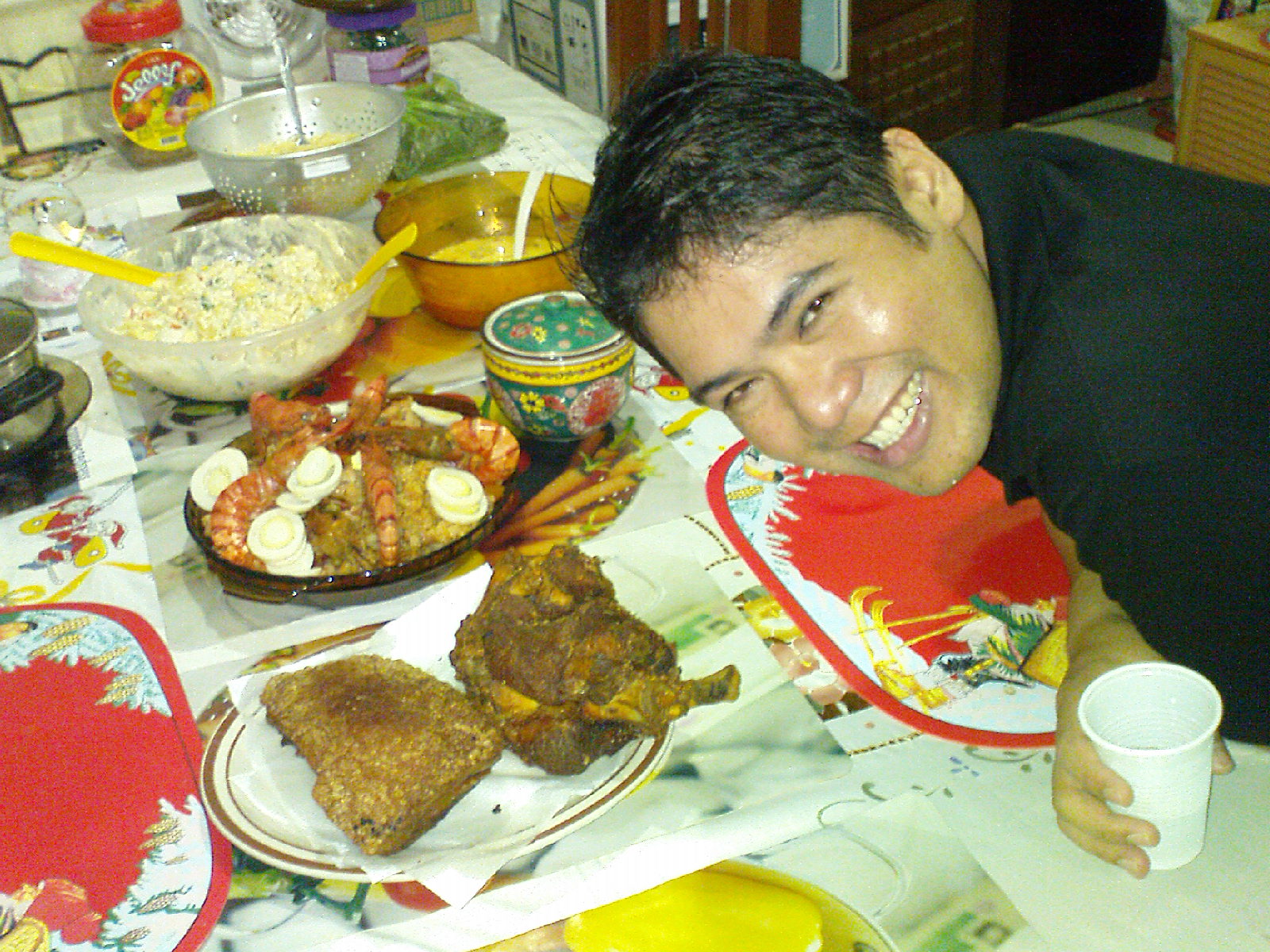 And at the end of the night, I got Gim to give me some trensas! (Braids.) Haha. He did a very bad job at it, but you gotta hand it to him for trying. I ♥ him so much, hahaha! :)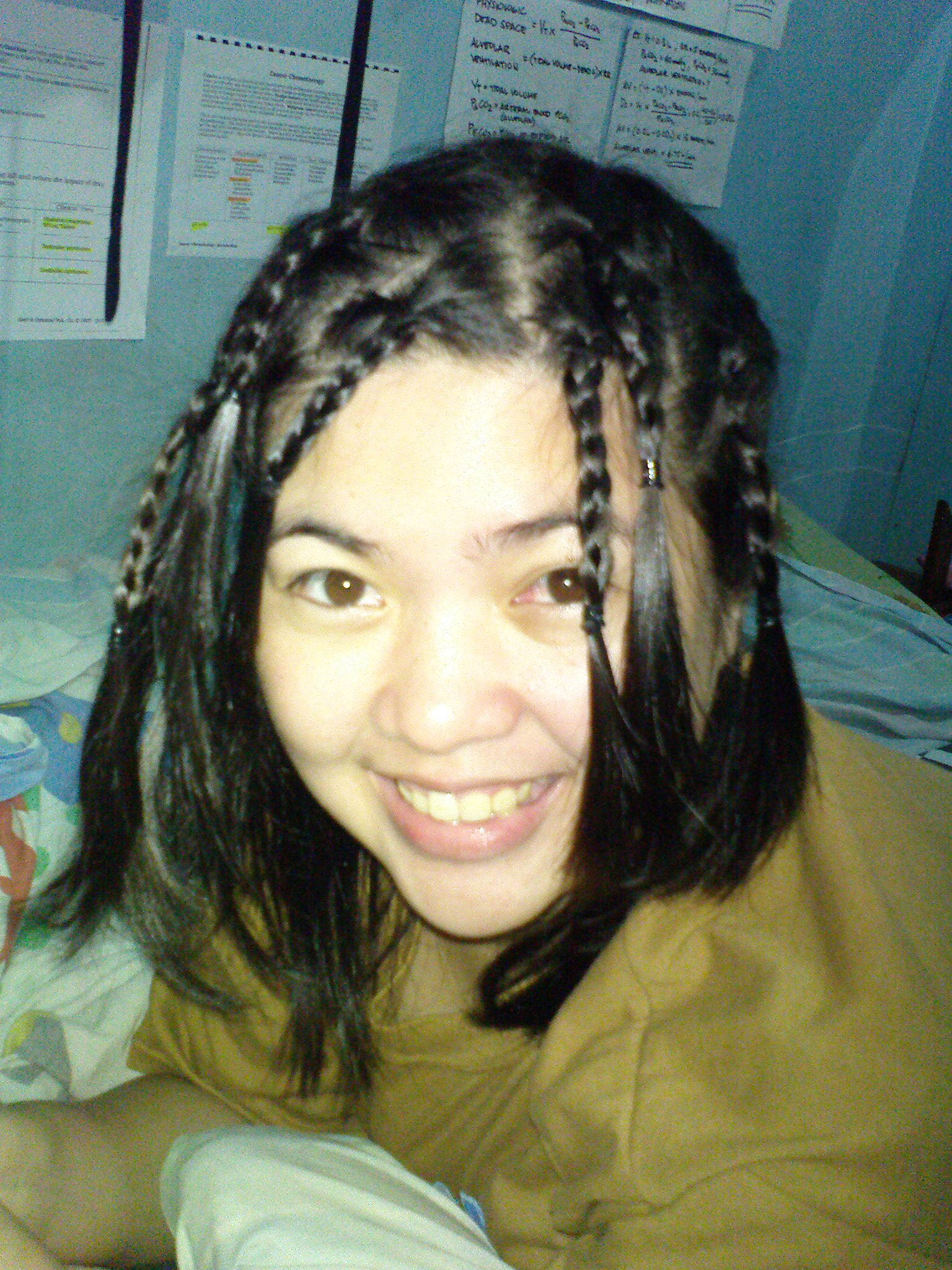 We were so tired after cooking the entire afternoon that we ended up sleeping after we ate!!! Which is to say… we missed actually ushering in the New Year. Does it mean Gim and I will be sleeping together in 2011? Hmmmm!!! (Definitely not opposed to the idea, hahah!)