I know not of diet pills that work fast, but God knows it doesn't help to look back on days of good food and playtimes with Gim!
It has been more than a year that Pepper Lunch came to the Philippines, but last November was the first time that I took Gim there. :) It was his birthday month, so he came and visited me. It was the first time in around three years, I think, that I was able to be with him on his birthday. I know, I know! Bad girlfriend!! (The pains of long-distance relationships.) But I definitely made it up to him this time around – I brought him around Manila and took up the bill most of the time, ok!! (He is probably too busy studying for the 2011 Philippine Physician Licensure Exams so he won't have time to read this and kill me. But once he is a wage-earning doctor, he gets no more freebies from me!)
This is Gim at Pepper Lunch, while we are waiting for our order. So excited!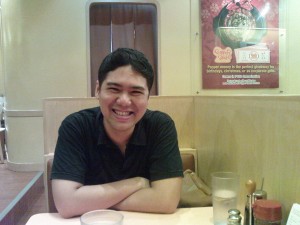 I got my Beef Teriyaki order first! Gim is inspecting it. He's like, "Why is it raw?!?"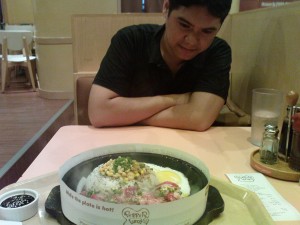 And I'm like, cook it cook it quick! Here I am turning over my meat on the sizzling plate so it will cook because I don't like eating raw food. And it's hot, smoke everywhere, so fan the heat away, fan!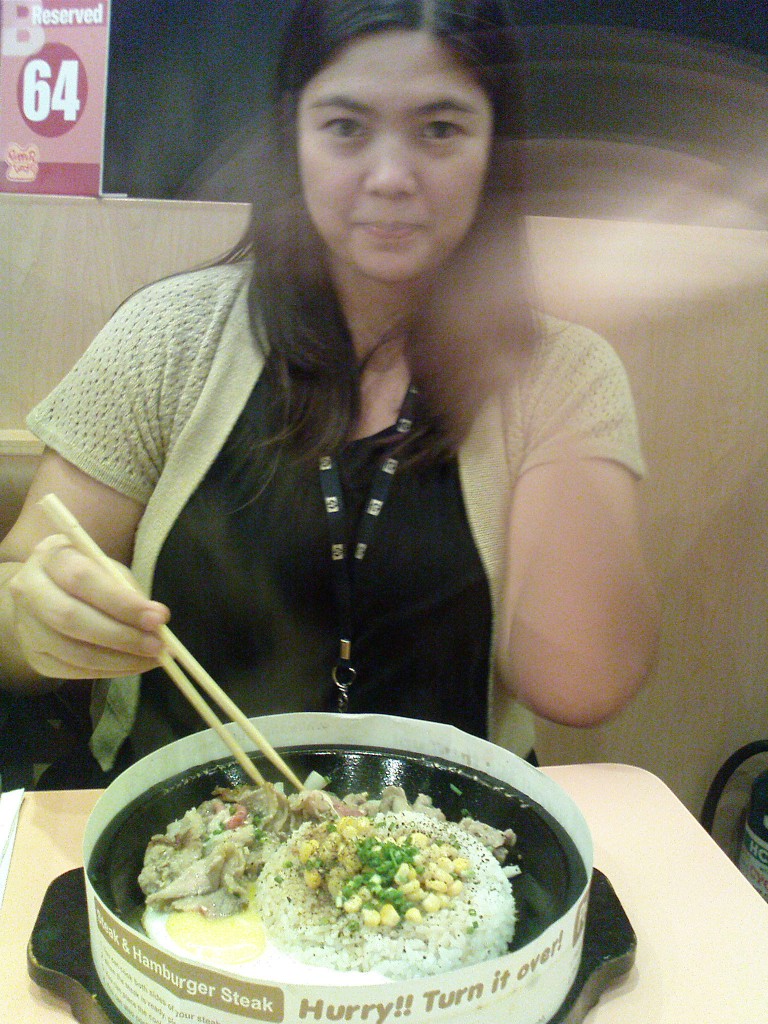 He finally gets his order, Mixed Seafood, I think. We start eating. Yum!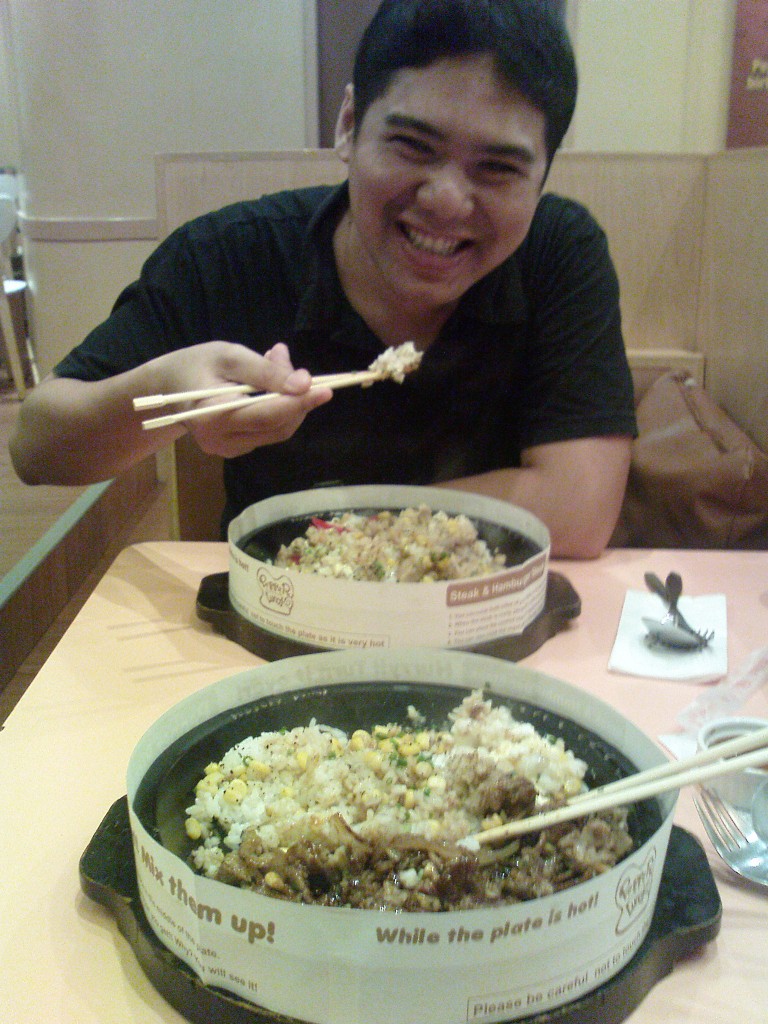 All Done! No more???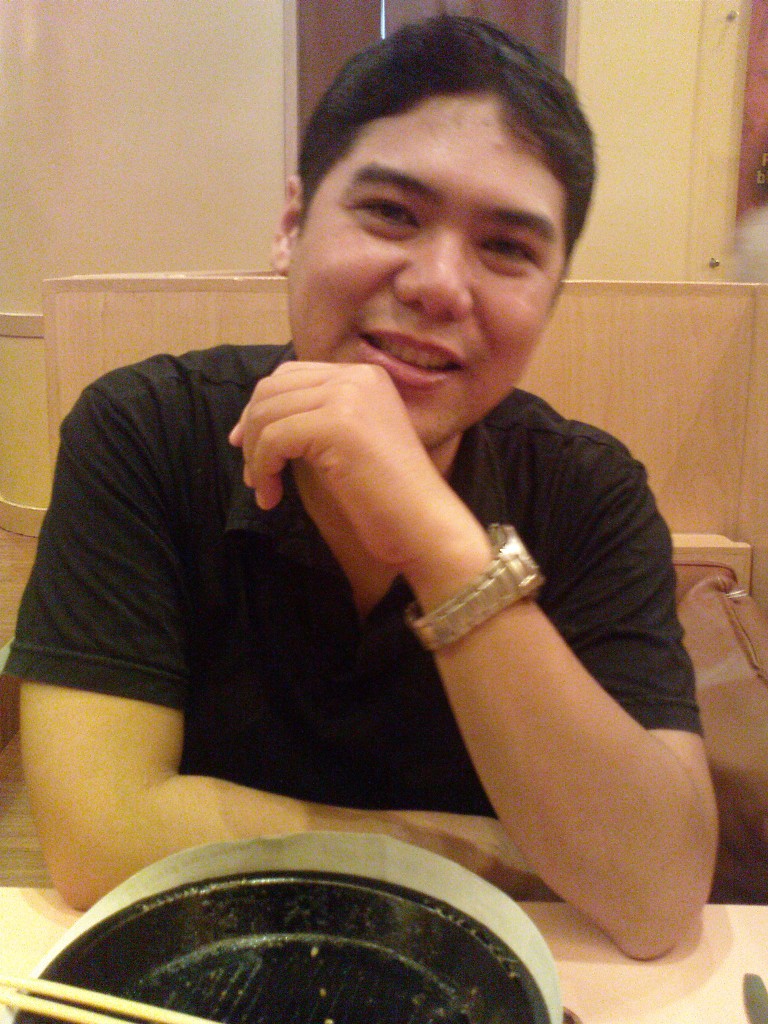 You can find Pepper Lunch in the following locations:
The Power Plant Mall, Makati
Concours Level, Rockwell Center
Tel: +63 2 895 3164
Fax: +63 2 895 6185
Hours: 11am – 10pm
Shangri-La Plaza Mall, Ortigas
Garden Court Level
Tel: +63 2 634 3231
Fax: +63 2 631 6410
Hours: 10am – 11pm
Alabang Town Center, Alabang
2nd floor Corte de Las Palmas
Tel : +63 2 856 7062
Hours: 11am – 9pm
Greenbelt 5, Makati
2nd floor – Phase 1
Tel : 482 4319
Hours 11am – 9pm