How to treat acne fast? I don't know, umm, why not live in Manila?!
Gim always tells me, whenever I leave him to go back to Makati, that he's sending me over to "prettify". Yeah, those are his words. :D
Why? Because ever since I came to live in Manila, my skin has gotten a lot fairer and I don't break out into pimples so much. I attribute that to the chlorine in the water. I can literally feel the chlorine bleaching me everytime I take a bath. How can I tell? It's the feel of the water, it's kind of hard. Whereas when I bathe at home in Zamboanga, the water is really soft and just feels a lot less processed.
I don't mind the chlorine, I just don't like that I can't drink from the tap here. I spend so much money on drinking water, it's crazy!
Speaking of showers, I found a really big one and it's in Fort Bonifacio! See!!! I want to shower under there! Hahaha! :)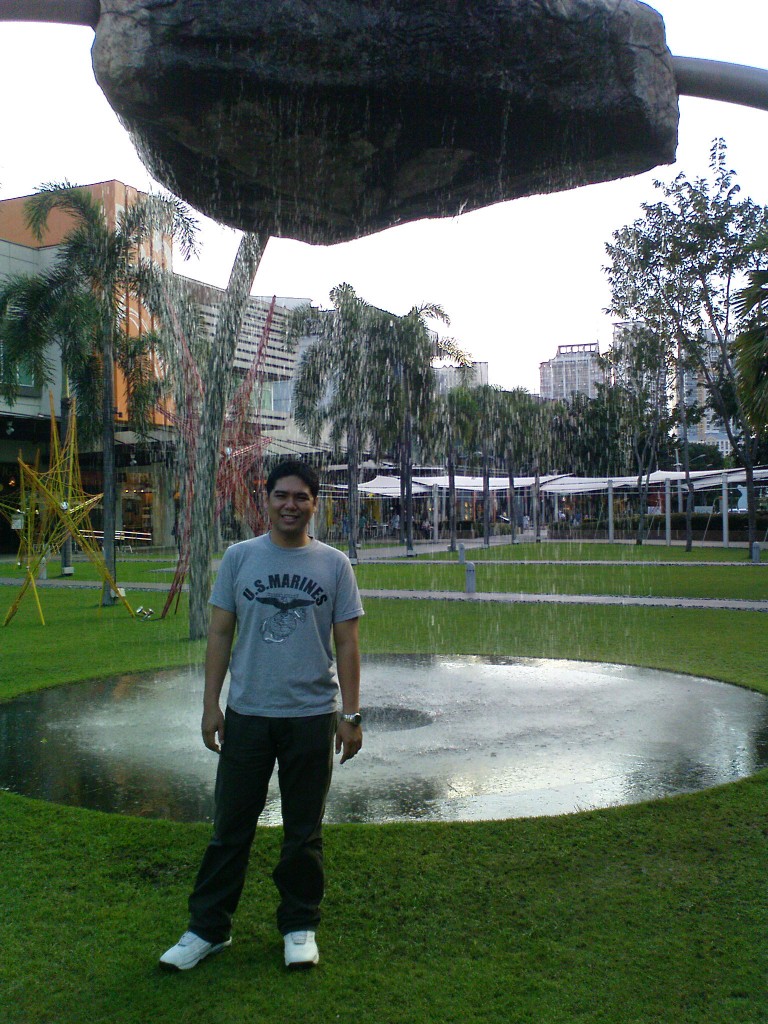 Isn't Gim cute? :)