You would think that I am so used to dating Gim by now (since it's been almost ten years!!) that another date wouldn't faze me. You'd be wrong. In fact, I so look forward to each and every date we have. Maybe because we're always far apart, I'm used to missing him. So being him with him makes me giddy. :)
Tomorrow is Gim's oathtaking here in Manila (because he's a licensed doctor now!!) so he arrived just last weekend. I had work on Saturday so today is our first whole day to be together freely! He woke me up at noontime with bacon and eggs. Yumm!!! I love love love when Gim cooks for me! It can be as simple a meal as possible and it would taste delicious! Maybe his sweat makes it tasty. Hahaha yucky!! But I will eat it anyway. ♥ ♥ ♥
In the afternoon we decided to go to Ortigas. We strolled around in Shangri-La Mall, my first time ever to visit it. I spied a lot of things I wanted to buy, but I restrained myself. Because I will make Gim buy all the things I want when he finally starts has a salary! :) :) :) Evil! Mwahaha!
For snacks, we still had a Crepes and Creme GC so we header over to SM Megamall. I ordered the Fiesta Crepe (ube and langka ice cream plus banana, macapuno, leche flan and pinipig toppings) while Gim got himself a DIY crepe with vanilla ice cream plus blueberry and macapuno toppings. Both tasted super yummy!!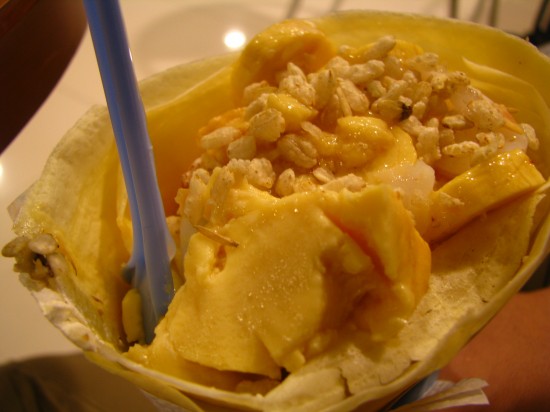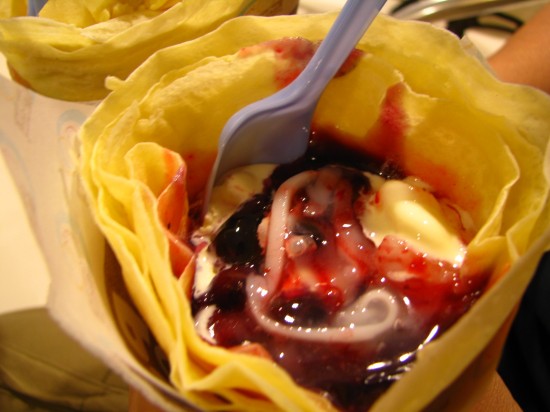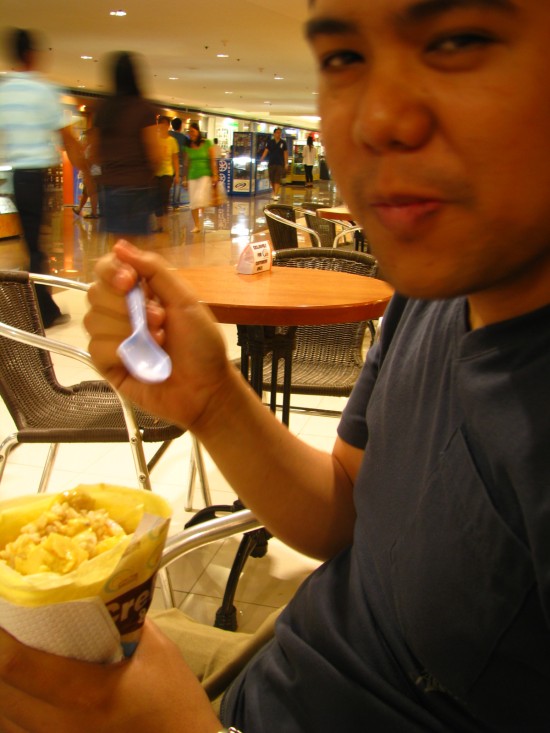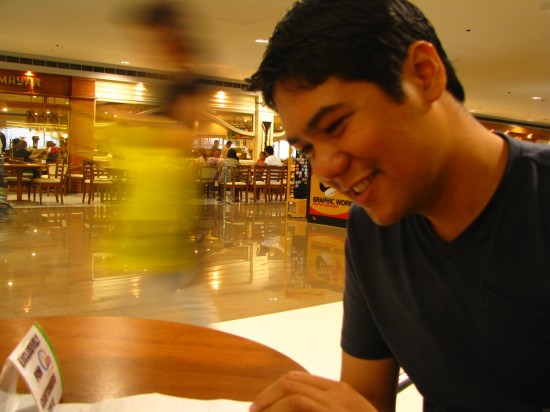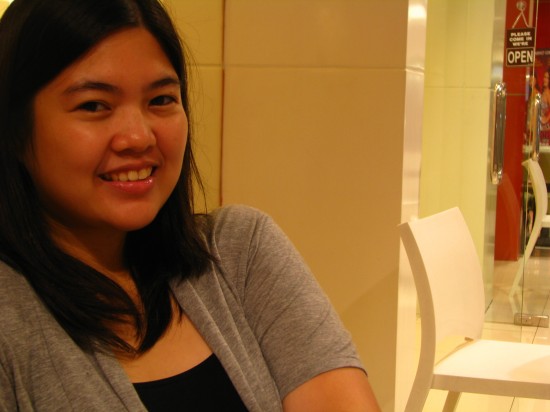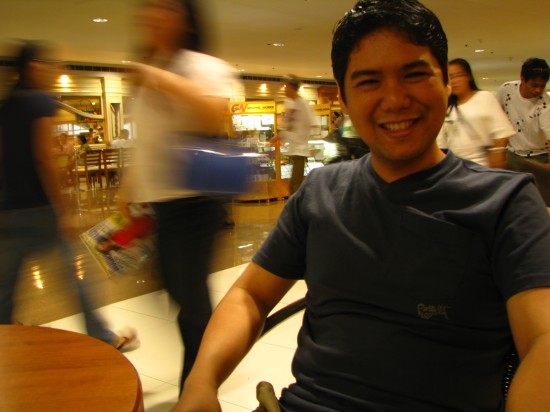 We strolled around SM Megamall the entire afternoon, then decided that we would watch a movie. Before that, we had dinner at Pollo Loco – again a first for me. :) I had roasted chicken with rice (Php150), while Gim had roasted chicken with potato salad and tortilla sidings (Php170). The meals were surprisingly inexpensive, but as roasted chickens go, I prefer Kenny Rogers Roasters. The chicken was not bad, but I did not like the potato salad – the potatoes were mushy and there were pickles in it. Ew! I also didn't like the salsa that accompanied all chicken dishes – I prefer gravy! Gim liked it though.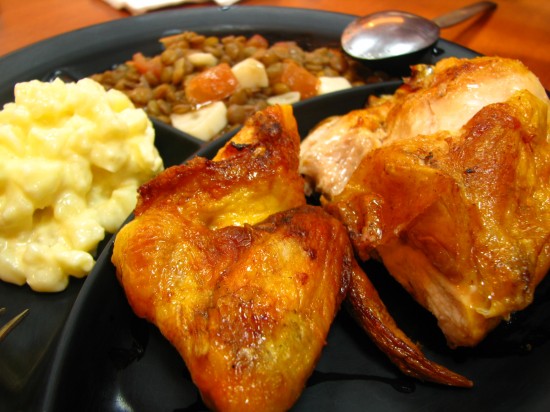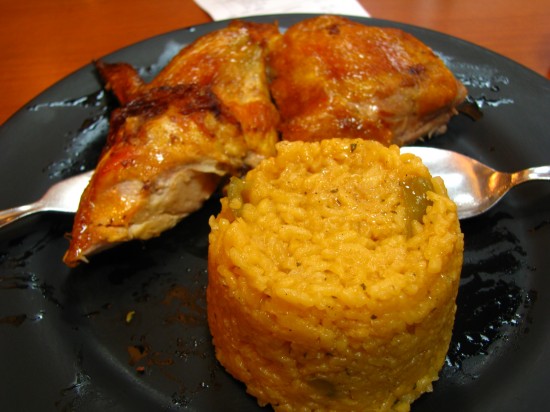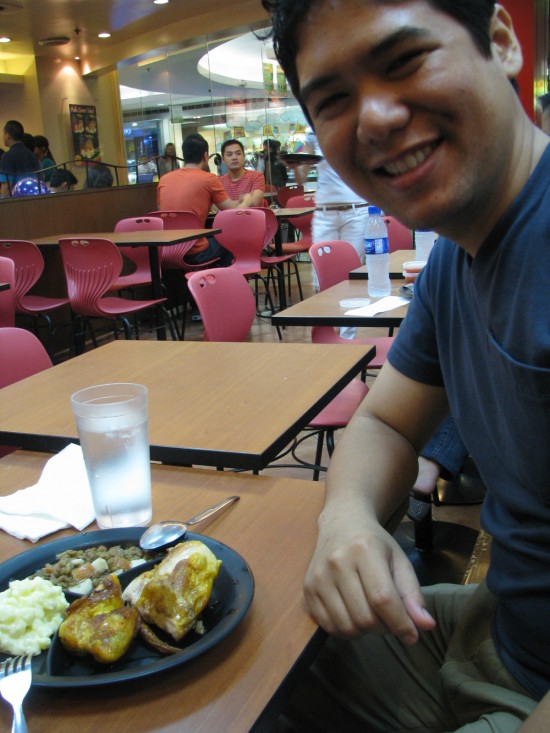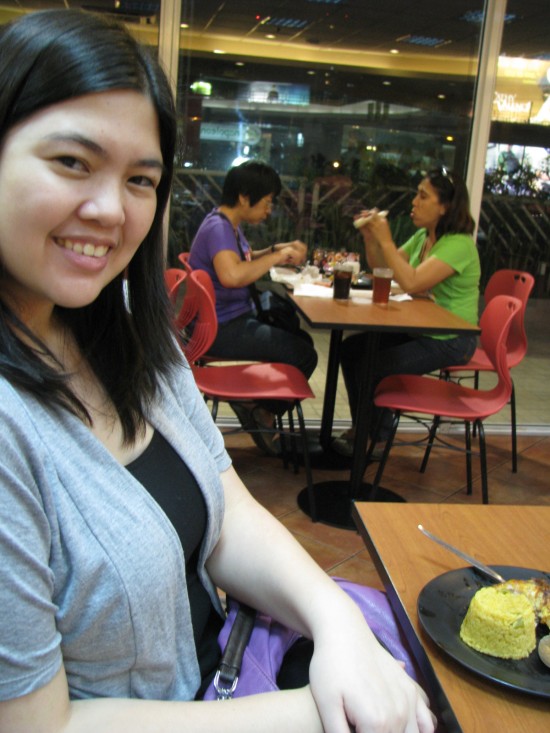 The movie we picked to watch was I Am Number Four. Short review – the acting was really bad, from ALL the main actors Alex Pettyfer, Dianna Agron, Teresa Palmer and Callan McAuliffe. The only saving grace was Timothy Olyphant but he was killed all too soon. :( The plot is also quite shallow. Alex Pettyfer plays an alien whose race has been exterminated. There were created to protect their planet, but the planet was destroyed before they were able to carry out their mission. The nine of them were sent to Earth with their accompanying guardians, and one by one they are being hunted by the evil aliens who killed their race. Number Three has just been killed and Number Four has been on the run all his life. Number Four leaves his current town and goes to a new place with the new identity John Smith. His guardian tells him to be invisible. But he meets a girl who likes to photograph things, likes her for no real reason that we can see other than "they click", and after a few dates, decides to risk his life and his mission so he can stay with her in town. End result, the evil hunters find him and gets his guardian killed. Good thing Number Six shows up out of the blue to save his ass, oh and his Mogadorian pet who was sent to protect him also helps to save him. After defeating the evil aliens, he decides to leave town with Number Six and a new friend, and he leaves his girl while basically telling her he will love only her all his life. Okaayy. Having said that, the action scenes and special effects were amazing. So, I don't regret watching it on the big screen, but I'm sad the plot and acting wasn't very convincing. All the time, I kept thinking of how stupid Number Four was for always creating trouble and exposure for himself when he knew he was next to die.
I'm thinking maybe the movie left out a lot of scenes from the book. So I am planning to read the series (it's a proposed six-book series) by Pittacus Lore. Maybe it will make more sense.
Anyway, after the movie, we decided to take some pics around the mall. Except, Gim was too shy to take a pic with the I Am Number Four poster because there were too many people milling around. So he took a picture against Pirates of the Caribbean instead. LOL.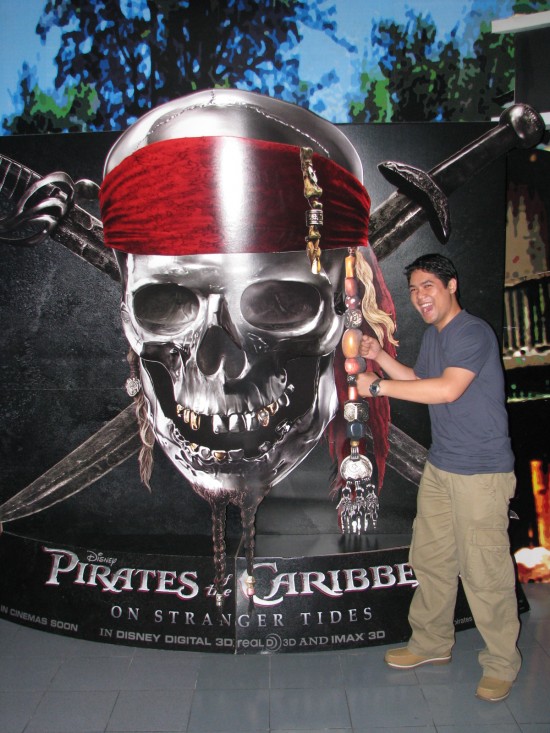 ..and also a car that transforms into a robot.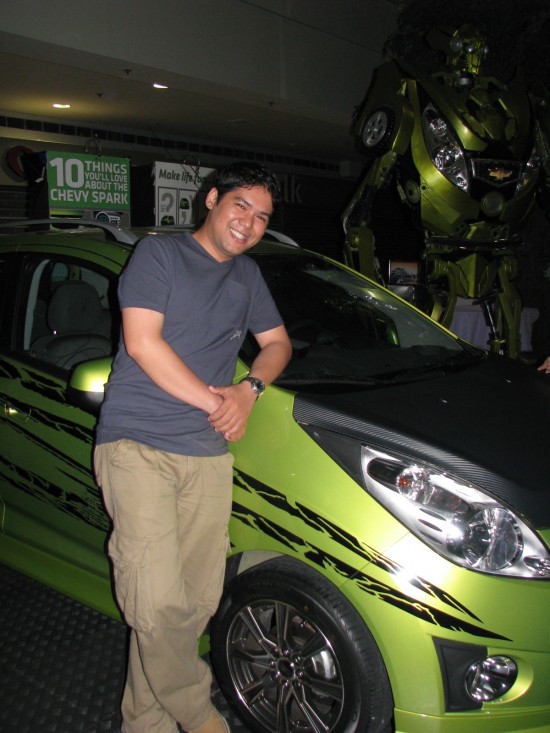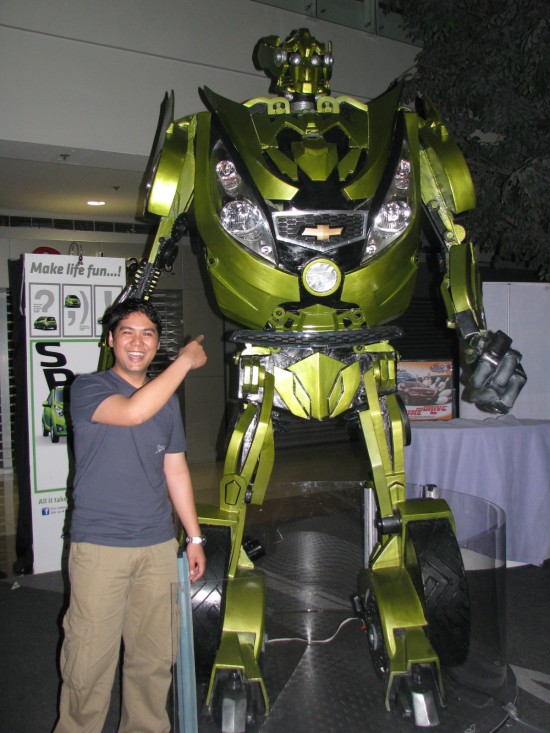 What a fun day!!! :)