If you're looking to buy silver coins, I've got a whole lot of them!
Just recently, I came back from my 7-day leisure trip to Japan. Shopping around, one tends to accumulate coins. I had intended to use them all up, but in the end I still had about 1 thousand yen's worth of silver and bronze coins!
They look like the ones below.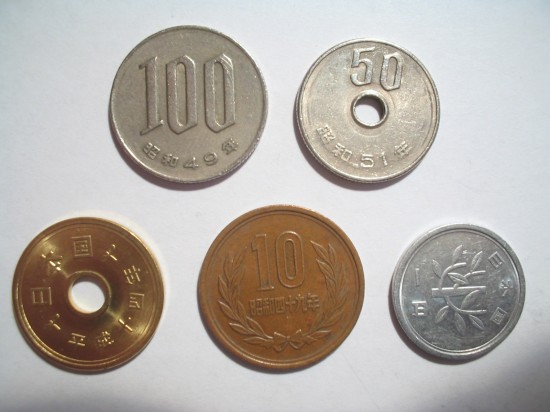 The silver ones are the 100 and 50 yen coins, the bronze are 10 and 5 yen coins, and the smallest in the 1 yen coin, though I'm not sure if it's silver, since it's very lightweight. There's another one, the gold coin, which is worth 500 yen, not pictured here.
I also have a 10,000 yen bill and three 1,000 yen bills left. So if anyone is going to Japan anytime soon, I'm selling my yen! :)