Here is a sampling of the food that Gim and I ate when he visited last month, right after taking and passing the board exams. We definitely splurged on food!
They say that you are disabled if you can't do your job anymore, because of a medical condition, and this disability will extend to at least a year or more.
Can I say that I have been disabled by eating too much?? Eating too much = babuyasis syndrome (the feeling of being a pig and wanting to sleep after eating) = I-don't-want-to-work-anymore-I-just-want-to-eat-all-the-time syndrome. And yes I believe this medical condition will last me until death do we part.
Let's go to the pics!
Eating at Bonchon! Yummiest chicken in Makati!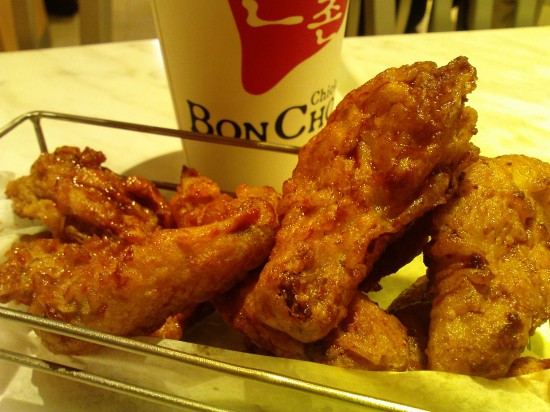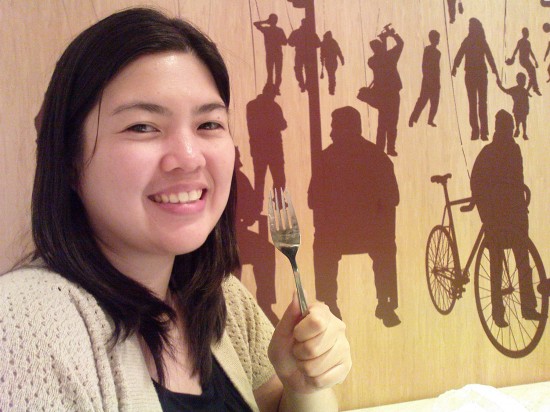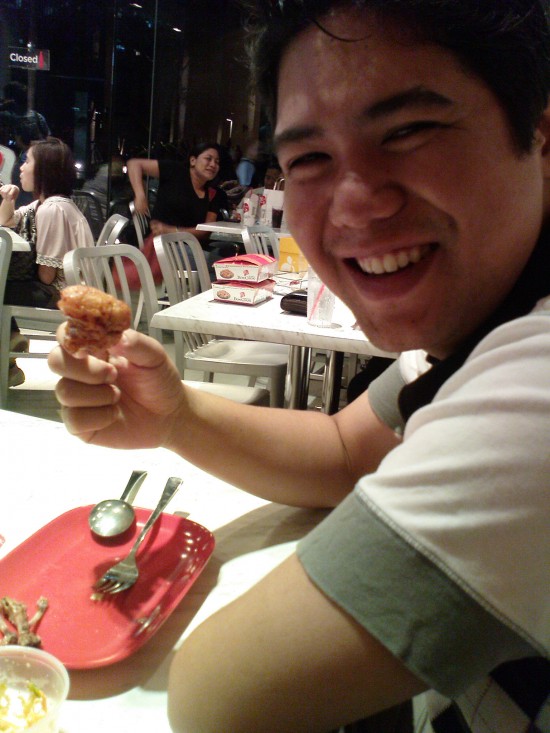 Dinner at Hana, Little Tokyo! Yummiest california maki in Makati! And yummy other kinds of Japanese food too. See how we almost finished dinner before I remembered to take photos?? Haha. Oh and this was mostly finished by me because Gim needed to take a call – his cousin was consulting him on what medicine to take for her colds.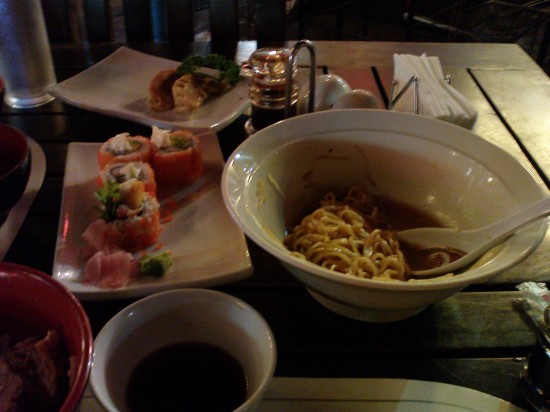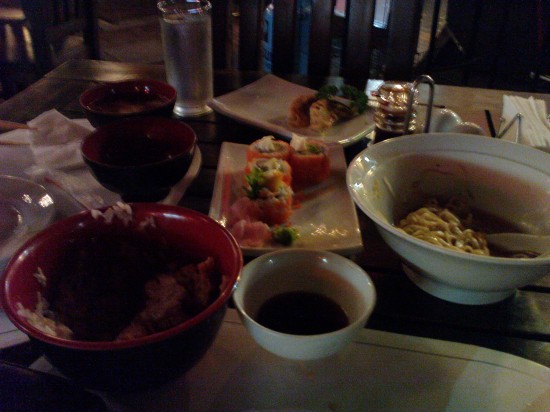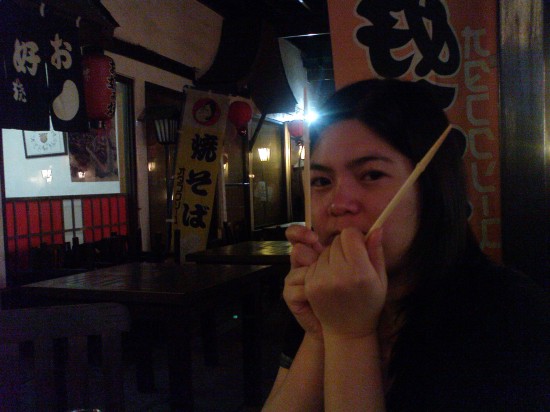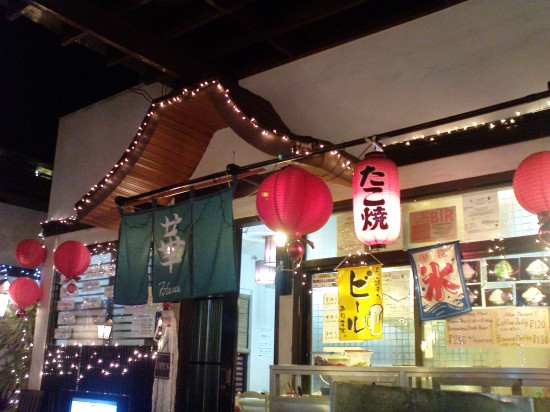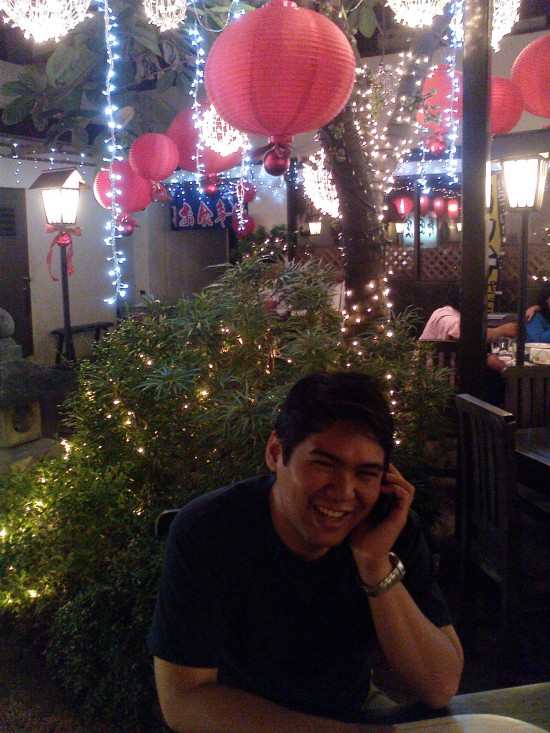 Next up is Spaghetti Factory! We ate some oysters, yummy!!! I ordered pork ribs. And had a plateful of spaghetti for share! Yummmy! And we also had a banana split for dessert. Yumness!