This is so cool. A Hollywood movie based on the "I Love You" computer virus of 2000, which originated from the Philippines, stars Jericho Rosales opposite Briana Evigan, who I last saw in Step Up 2!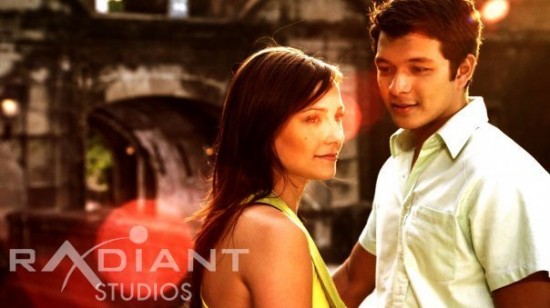 Other notable actors in the film are Dean Cain, Dante Basco, Kristin Bauer, Lauren Bittner, Andrew Leeds, Luisse Belle Pressman, and Filipino actors Joel Torre, Gary Valenciano and Tirso Cruz III. Plus it stars a Tagalog-speaking Apl.De.Ap of the Black Eyed Peas!!
Here watch the trailer!
One of the things I thought when I watched the trailer was, "So THAT's where the lost boy went!" Do you know who I am talking about??? Dante Basco who played Rufio from the movie Hook!!! :) :) Okay, so maybe the guy's had other movies in between – let's give him credit. But this was the first time I saw him since Hook and I LOLed. I thought Lost Boys never grew up. :) Hehehe!
Watch an interview of some of the actors from the film:
And here's a sample scene:
Don't take the story to heart, though. It's just a fantasy, very loosely based on the actual event. It's a love story between Jericho and Briana. Excited to watch this! :)