I looove flowers! Gim knows it, too, which is why he gives me flowers on special days. Sometimes, he would even buy me flowers just because I want some! This is usually when we pass winter/spring/summer/Fall flower arrangements stalls. (In the Philippines we only have sunny/rainy but most flowers are imported so it's like we have seasons too lol.)
I am a sucker for flowers. I love that they're so pretty, colorful and delicate. And it's a bonus if they give off a sweet fragrance! I do enjoy roses, but I also like Malaysian mums, and I do love calla lilies.
Around March, the day he left for Zamboanga, Gim left me three red roses in my room. Those were the most bittersweet roses I ever got, because though they were pretty and I wanted to love them, they also reminded me that Gim had left, and that I was all by my lonesome, again. :(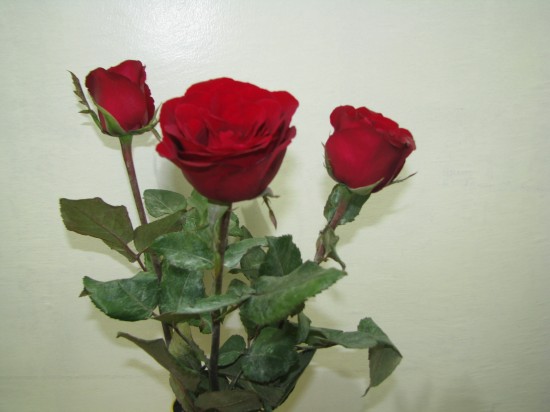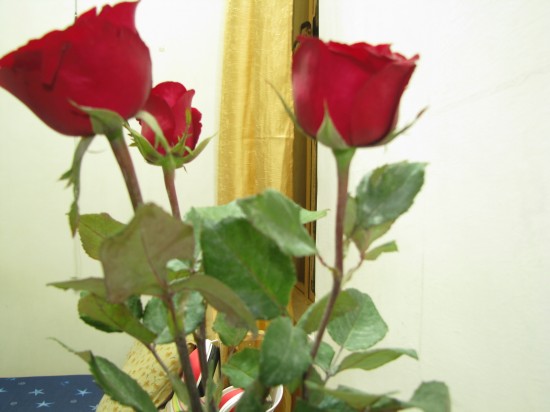 Thankfully, Gim couldn't bear the loneliness either!! So, barely a week after he had gone back to Zamboanga, he decided to come back to me and stay for good. Hahaha! I had mixed feelings about that. Because my room is so small, and at the time, I had only one bed, he had to share with me. And trust me when I say I move a lot in my sleep. And whenever I sleep with Gim, I can't, because obviously there isn't any space. So… I end up not sleeping much. But of course I wanted Gim with me, first and foremost. So I bore with the limited space, and then we bought a sofa soon after to augment our sleeping area. Hehehe!
For our 9th anniversary a month later, Gim gave me some roses mixed in with carnations. (Yes, 9 years!) And it came with a cake (ok, shared resource!) and a cute little stuffed lion! (Because I'm a Leo!)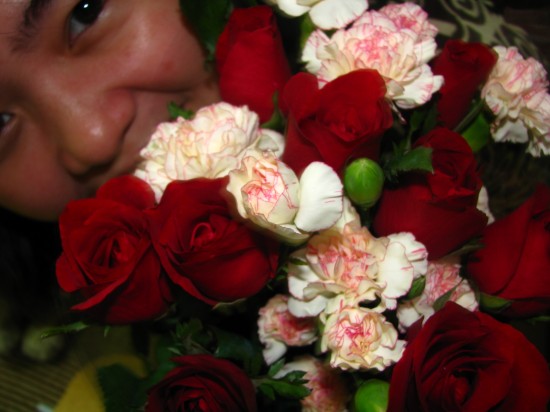 Pretty flowers!!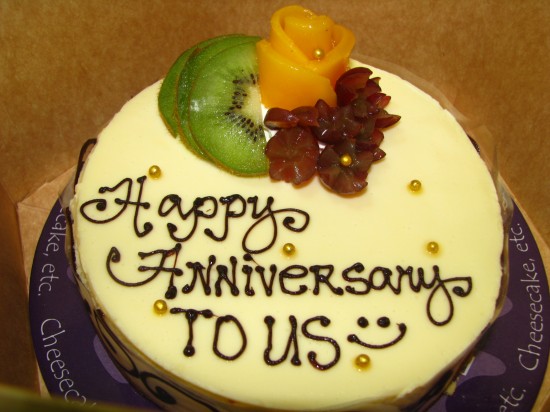 This was Belgian cheesecake from Cheesecake, etc. Sooo rich and creamy and yes, CHEESY! They have the yummiest cheesecakes ever!! Plus, they always cut and arrange the fruits in front of you, so you know they're fresh – and did you know kiwi goes really well with cheesecake? I loved the combination!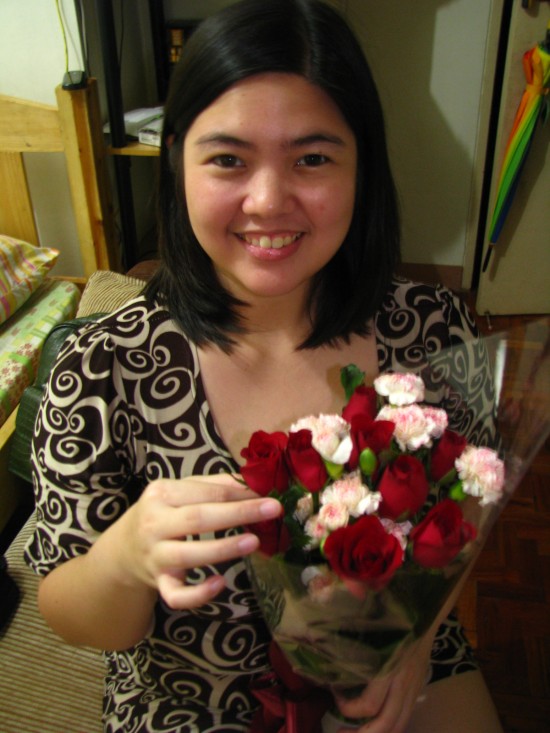 Always happy to receive the pretty blooms!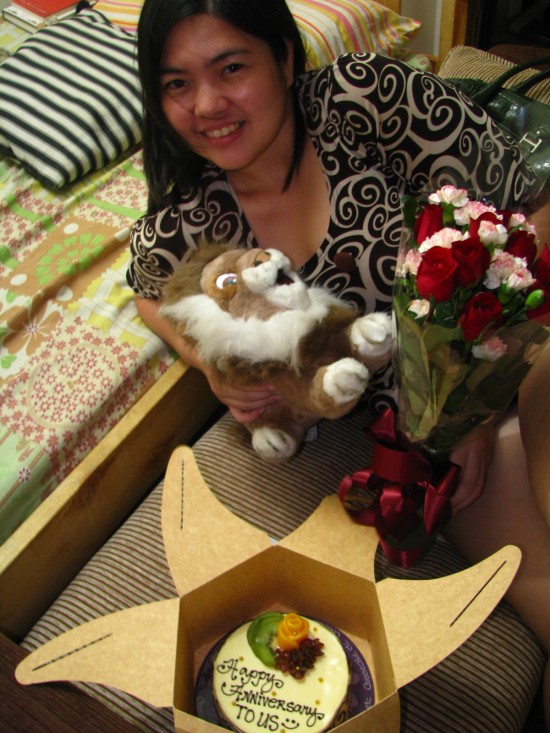 With my new pet!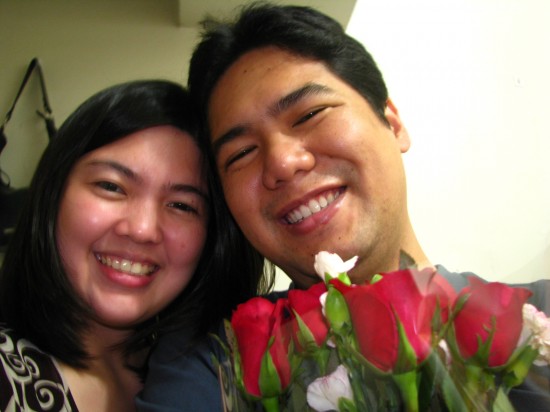 Don't we look good together? Heheheh!