Can I just say, WOW! Madonna killed it on her halftime show in the 46th Superbowl.
I love that she performed Vogue and Like a Prayer and some snippets here and there of the songs that made her the icon that she is now. Those songs are gold. :)
She introduced some new collaborations too. Overall I liked her setlist. But I LOVED the set and the dancing and the performance! Here, watch it yourself!
I love the opening shot! Men in golden gladiator attire – by the dozens!!! Oh yeah!!!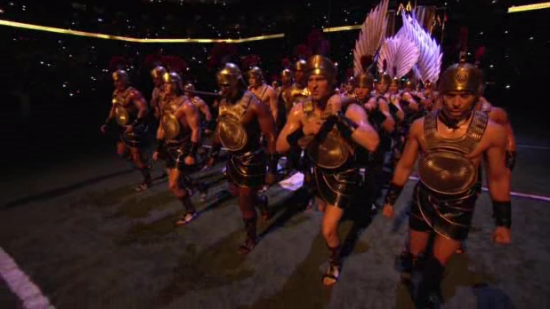 It's like a fleet on men! And the stage!!! What a production huh?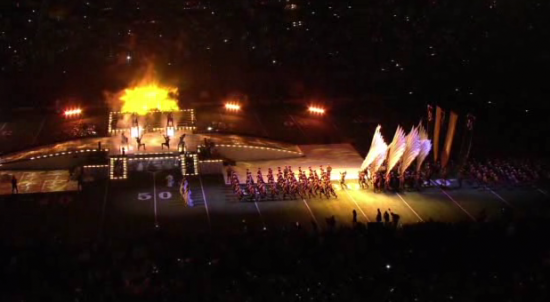 Her first song is Vogue! I love how she loves to treat her men like slaves, sitting on them, making them wear atrocious clothing, haha! She should have performed Human Nature too.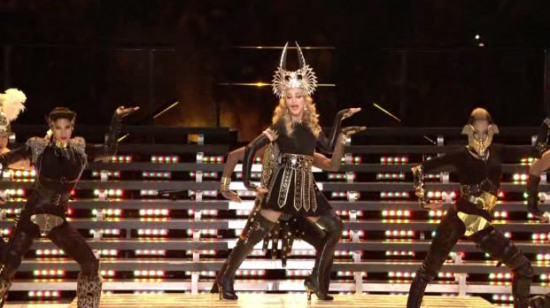 I was amazed by the set. They super maximized the field!! I'd have loved to be there in person to see the field light up with these amazing graphics.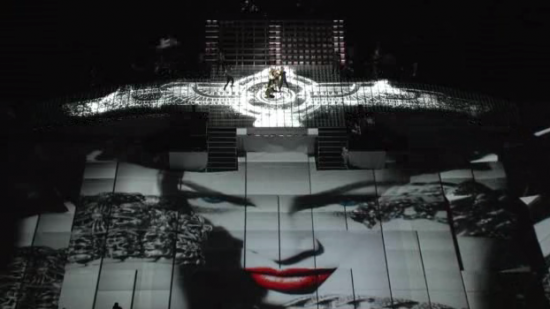 Her next song is Music, and she stumbles for a bit. Good thing she didn't fall!! Dancing on the bleachers looks scary to me!!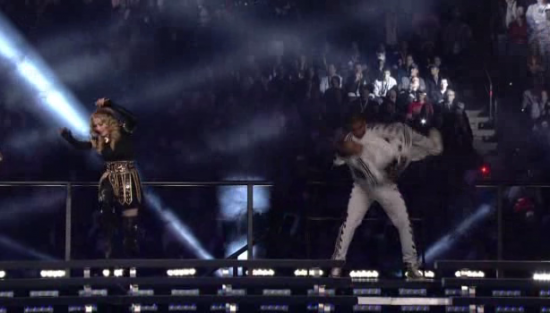 Then there is this guy who balances on a string and does crazy jumps on it!! Wow! I wonder who he is?!? Is he a gymnast? Stuntman? That part was cool!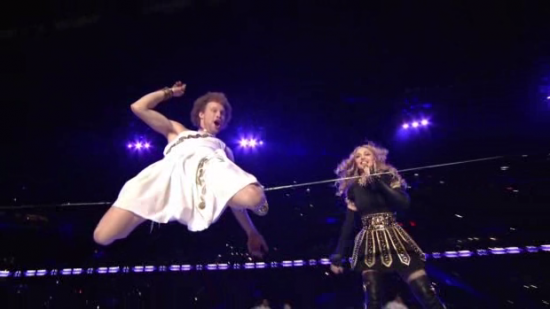 Next she performs with these two guys called LMFAO. I haven't heard of them before this, but the song Shuffling is catchy.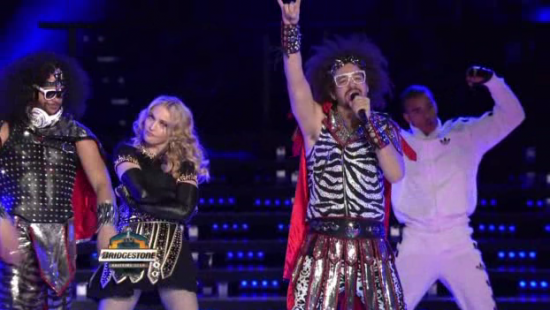 She also performs with Nicki Minaj and MIA, and I found out it's actually a new song Madonna has out called "Give Me All Your Love". Wow, lucky girls.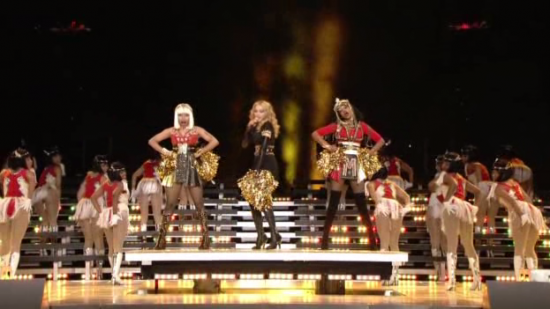 Lastly, she performs "Like a Virgin" with – so random – CEELO! First look at this shot. Isn't it gorgeous!!! Yeah, they got the dancers all dressed up like a choir – this after Madonna danced with cheerleaders and half-naked gladiators. Hahaha I love how she loves to mix up religion with scandal.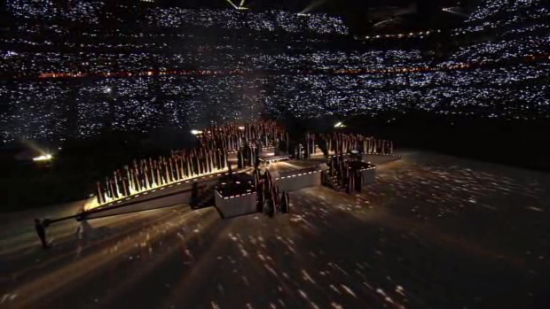 Here she is with Ceelo, who I'm not sure what's he's supposed to be here. Preacher? Backup singer? Dancer?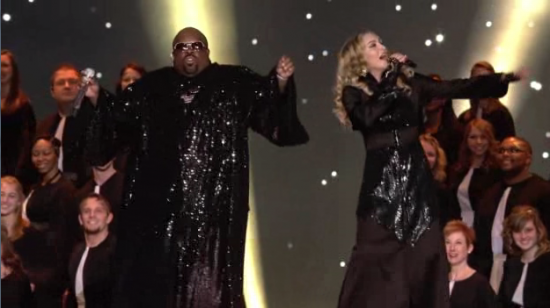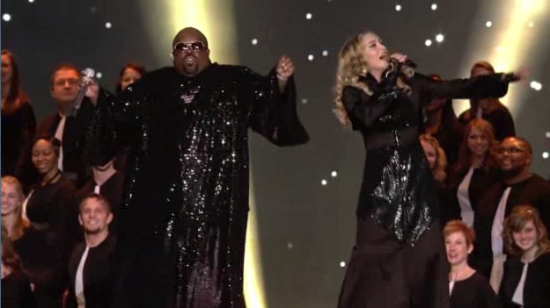 "Oh God I think I'm falling… out of the skyyyyyy…"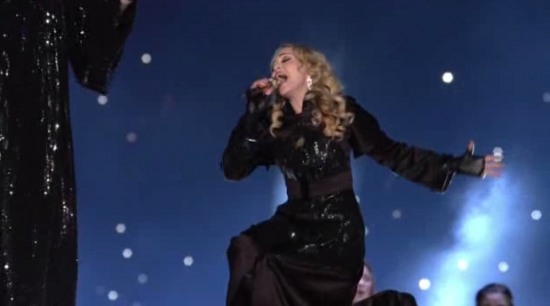 "Life is a mystery. Everyone must stand alone. I hear you call my name… and it feels like…"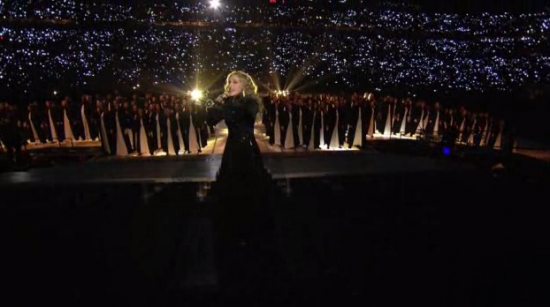 "Home."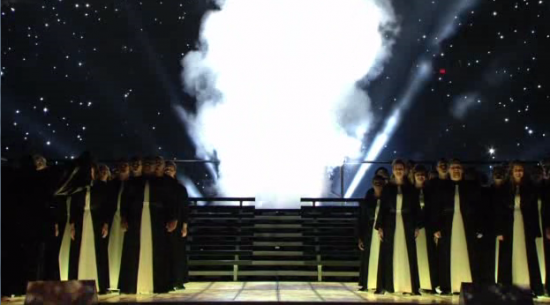 I'm glad Madonna didn't wear any skimpy outfits. She's aging well. Don't hate on her and say it's the botox and the surgeries. Hey if one my day my looks start to fail and I can afford it, I'll do the same thing. But I think she really just takes good care of herself, eating healthy and doing yoga and Pilates and being a good mother to her kids. Being happy makes her beautiful.
I can see why she's a superstar. :)