Anyone who knows me knows I love Japanese pastry. And I SUPER LOVE mochi ice cream!!!
I was visiting a friend in Katipunan, QC yesterday and we decided to stop by Rustan's for a bit of grocery. I was so surprised when I saw Ben & Jerry's ice cream packs in their freezer!!! I thought I could only find those in S&R! Wow, now I don't have to go too far!! (Assuming they also sell those in Rustan's Makati…)
Upon closer inspection, I also saw – MOCHI ICE CREAM!!!! OMG OMG OMG! So happy there is finally mochi ice cream in Manila supermarkets!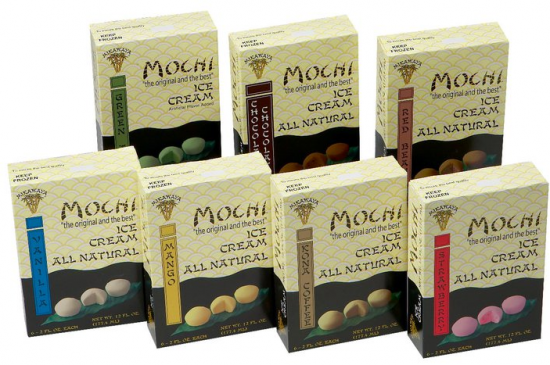 I immediately bought a pack of green tea mochi. Although, it was traffic going back from Quezon City to Makati, so my mochi wasn't frozen anymore when I arrived home. But I couldn't wait, so I ate it anyway, all sloppy. Haha. But oh so yummy!!
Now I have to go visit Rustan's Makati and hope to God they also sell mochi ice cream. I want to try the other flavors. :)