It was my friend Jotie's 29th birthday on the first of March, and we celebrated by having dinner in Gerry's Grill in Baguio City.
(Yes, he's the youngest in the group and while all of us are turning or have already turned 30 this year, he will stay 29 for all of 2012. Unfair!!! Hahaha, do I sound bitter???)
So, anyway, here's a rare chance that I was bringing my camera and I took photos of him while we were singing him a happy birthday.
Look at that smile, LOL!!!

Here are some photos of the food: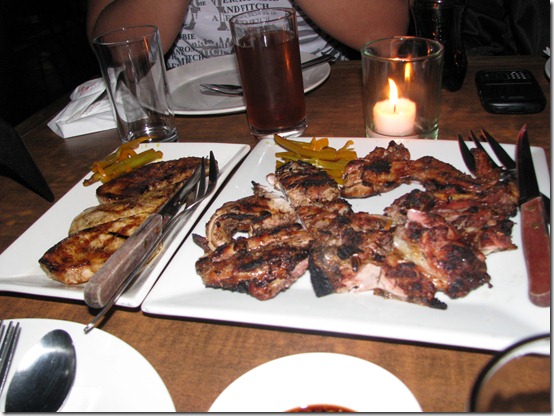 Tuna belly and grilled chicken.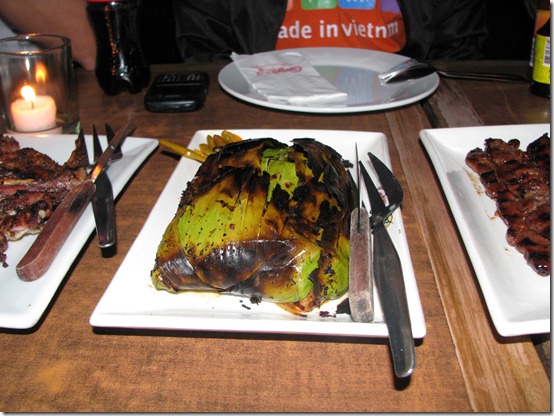 Cream dory grilled in banana leaves (this was REALLY good), but I forgot to take a picture of it with the leaves off.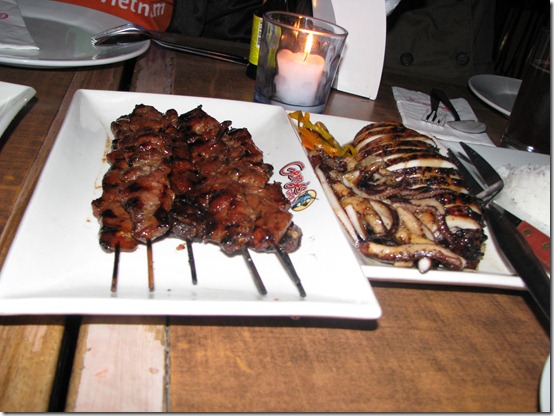 Grilled barbecue and grilled squid. Grilled squid is Gerry's Grill's specialty – it tastes really really delicious. I think they baste it with pork fat, that's why it's extra tasty.
We also got kare-kare but I don't think I have a photo.
I wanted baked scallops, but they were out. I am so craving for scallops! Last time that I went to Gerry's in Glorietta 5 they were also out. Hayyy….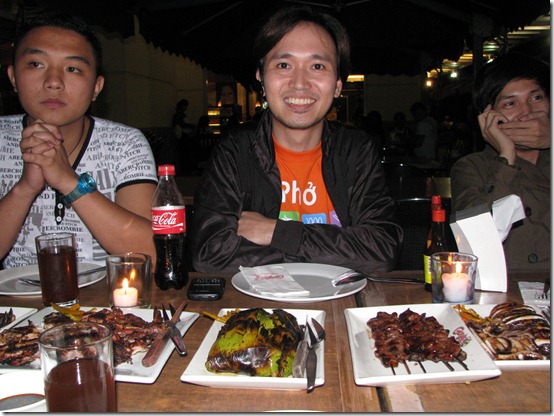 L-R: Leo (Jotie's new friend from his recent travels), Jotie and Brian (chatting with Katrina who couldn't be with us)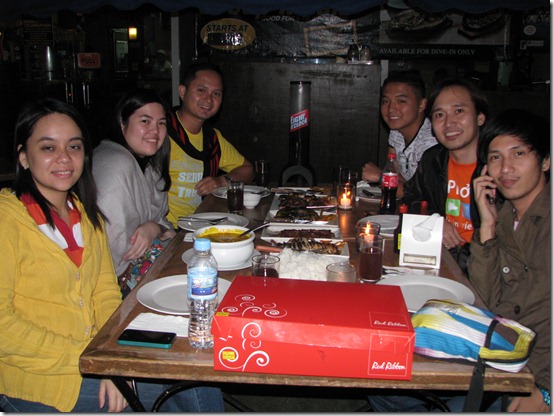 L-R: Raquel, Me, Chris (my bff from high school), Leo, Jotie and Brian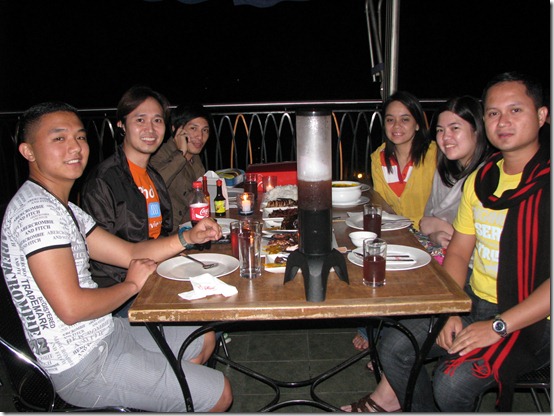 And that's the gang who went to Baguio! (Why do I look so cold?!?)