A wonderful thing about living in Baguio, aside from the soothing cool climate, is the abundance of flowers. They grow everywhere, anywhere, in Baguio! Even the weeds sprout flowers, amazingly!
That's why I don't counter who says Zamboanga isn't really the "City of Flowers" anymore – because I can see plainly that if there was ever a Philippine city that deserved this title, it would be Baguio. However, that city is already called "The Summer Capital of the Philippines", and rightly so.
Anyway, my friends and I were there for a couple of days last week and there was a landscaping competition so I took some photos.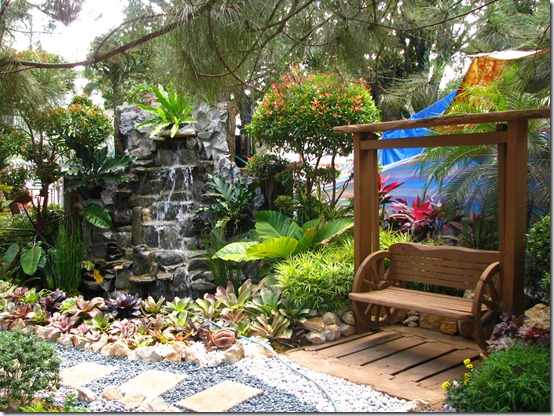 Here is the winner, from a landscaping team from La Union (it was an open competition). More photos: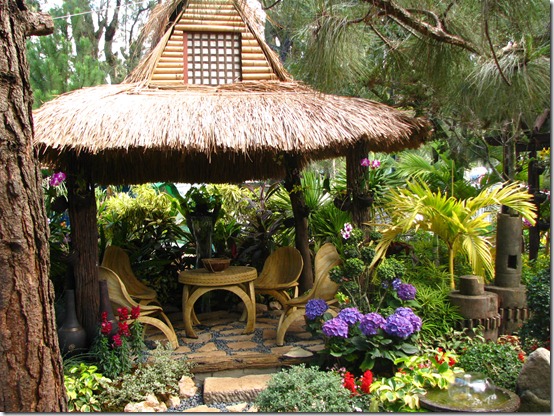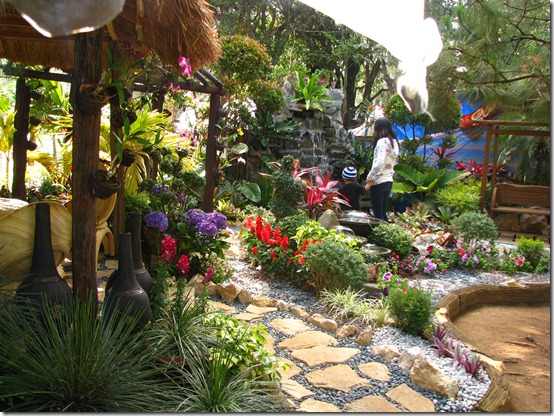 The next photo didn't win but garnered an honorable mention. I really liked it too, although the styles are a bit similar, just that the winner was more grandiose with the gazebo plus waterfalls. But I liked the garden setup of this one much better.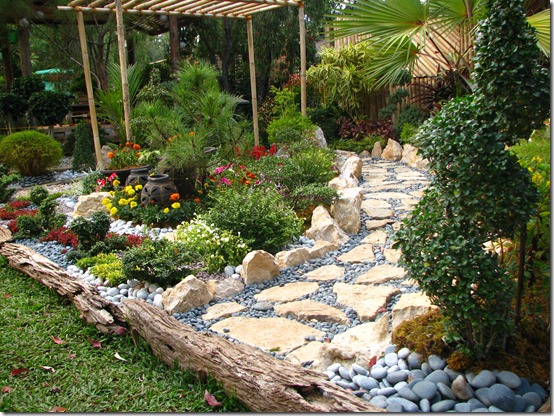 I would LOVE to have gardens like those in my future home. But alas, I don't think the flowers would thrive.

A friend of mine told me that a square meter of land in Baguio costs ten thousand pesos. Whoaaaa!!! Oh well. I wasn't really considering on someday living there, but if I ever want to stay somewhere cool, maybe I will go look at neighboring Benguet instead!