It isn't funny how real climate change is. You can feel it in the weirdness of the seasons, how the rains come so much earlier, how hotter than normal it is when it's the sunny season…
Take the time we went to Baguio, first week of March. Five years ago, same time this year, it was freaking cold!! So cold we were in jackets and still shivering. So cold that we could even see and feel the fog.
This time around, it was warm during the day, though the night brought cool relief. At times, it was downright hot!
And it was hot when we went to the strawberry farm at high noon. Look at those uncomfortable smiles!!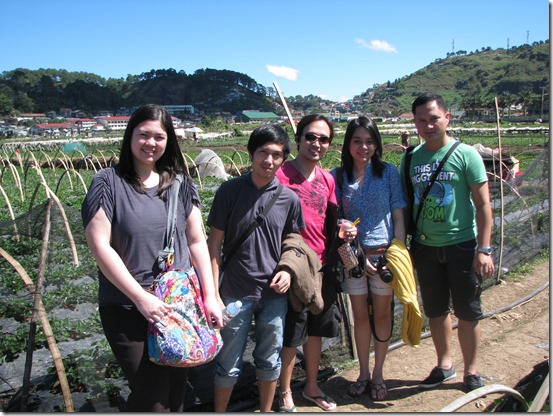 Yep, we were feeling the heat alright! Nevertheless we had fun gawking at the cheap prices of all the vegetables. If I could I would have bought a basketful of vegetables here, but alas I knew I couldn't carry them all home (from Baguio to Manila is about 6 hours bus trip) so I settled for 3 heads of broccoli (3 enormous heads for P100 what a steal!), a small basket of strawberries (P50) and half a kilo of blueberries (P100).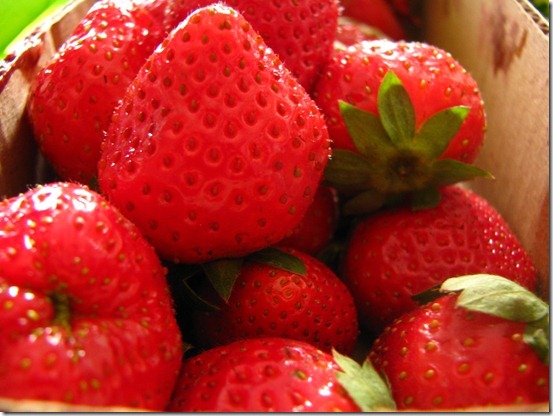 We had a fun time looking around in the strawberry fields…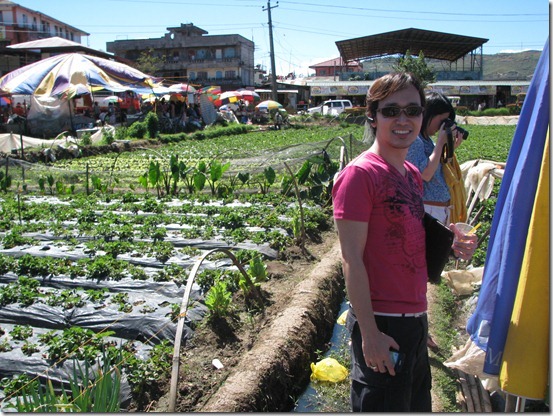 Jotie finishing his strawberry taho (or was it the strawberry ice cream?) and Raquel taking photos of the strawberry plants.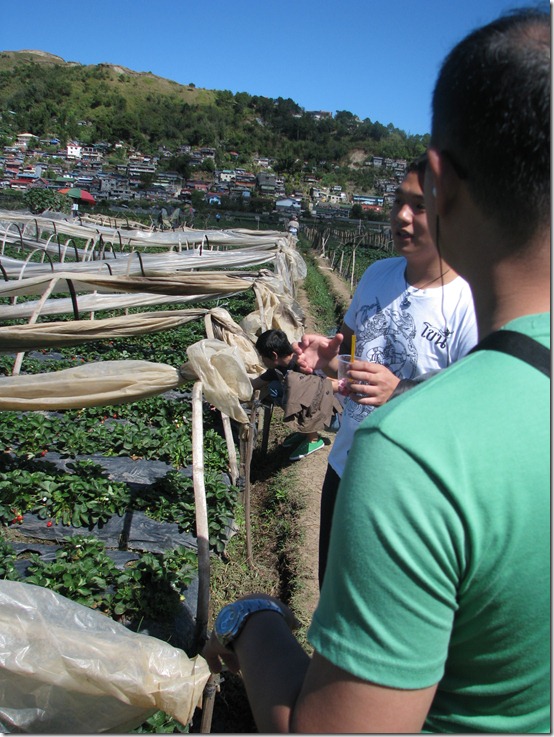 Leo telling us about the strawberry farm, that actually this is really more for show as most of the farms aren't in Baguio but in Benguet. Chris listening intently.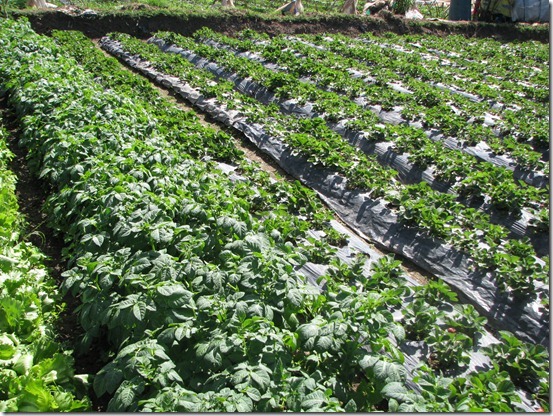 This is a row of potatoes, yes! In the midst of the smaller strawberry plants.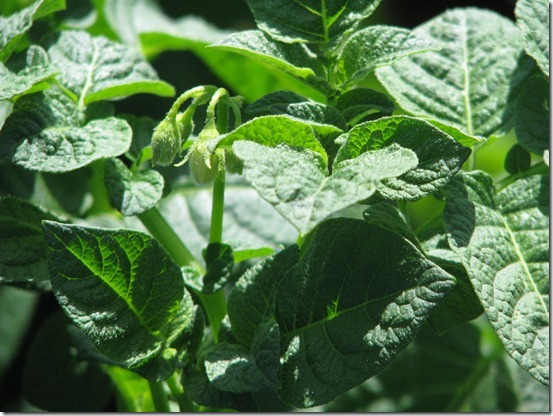 And here is a potato bud, soon it will flower.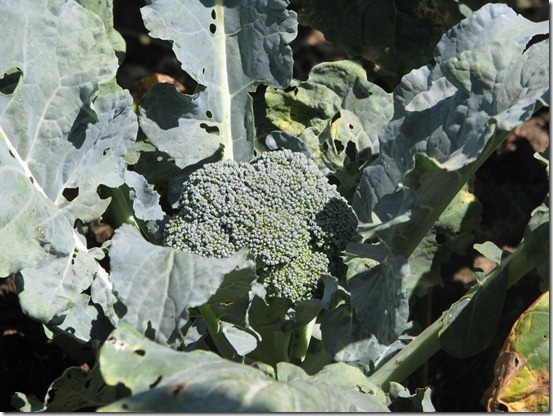 And here is a broccoli head! The leaves are so large! I wish I had a garden like this in my backyard, fresh vegetables all the time, yummm!!!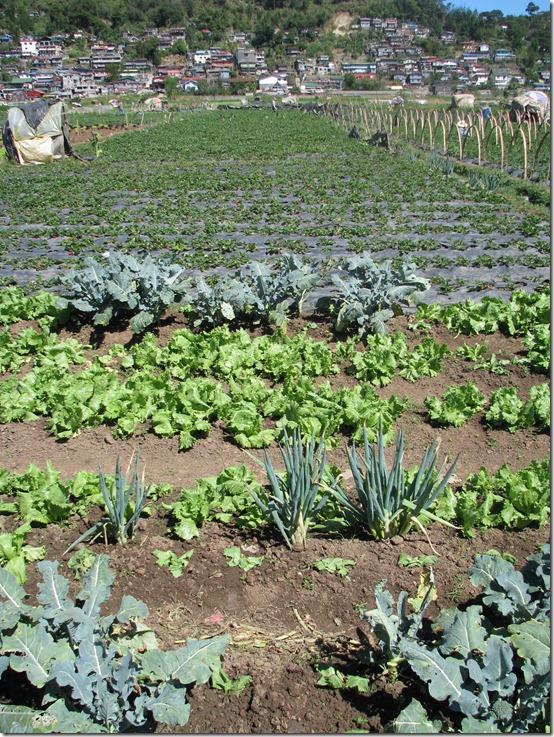 And here we have some lettuce, and in between the lettuce and broccoli are a few onion plants.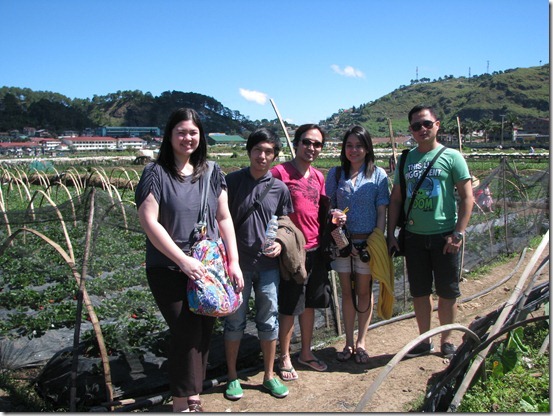 It was a fun day, despite the heat.

L-R: Me, Brian, Jotie, Raq and Chris.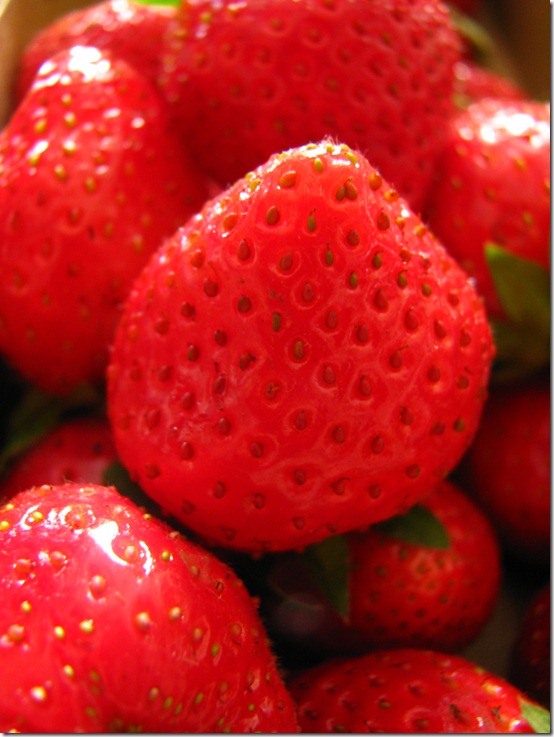 Want a strawberry?