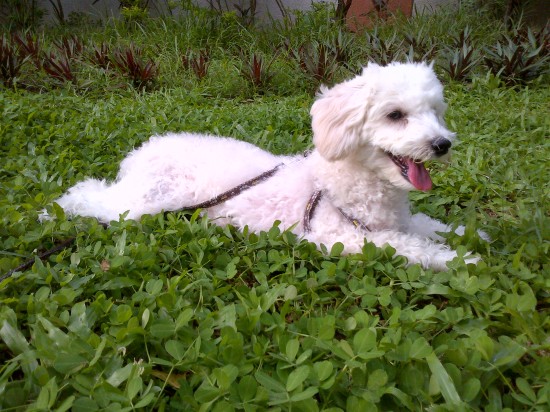 Doesn't he look cute???
I love taking Snowy to the park, and judging by how happy he looks here, Snowy loves it too! Actually, I know so, because every time I say, "Snowy let's go (home)" he sits his butt on the floor and refuses to budge! The little rascal.
He loves tall grasses especially. Here is Snowy trying to hide under these bushes. We were not yet in the park, just by the side of the road. But he couldn't help himself and decided to jump in anyway.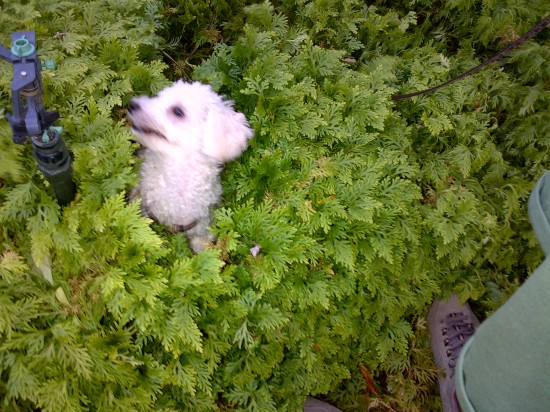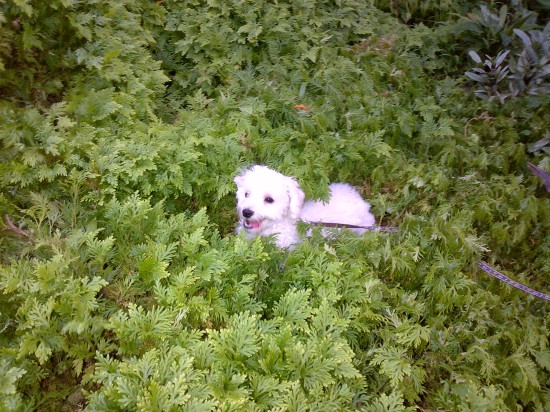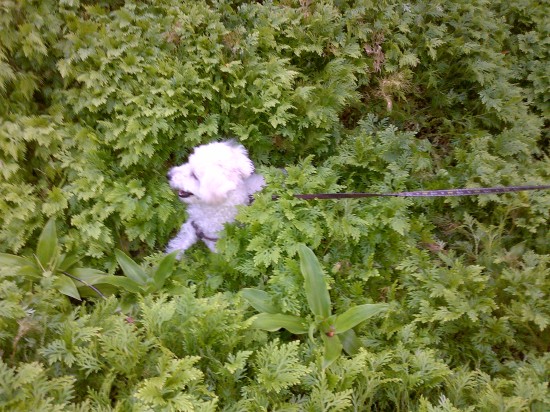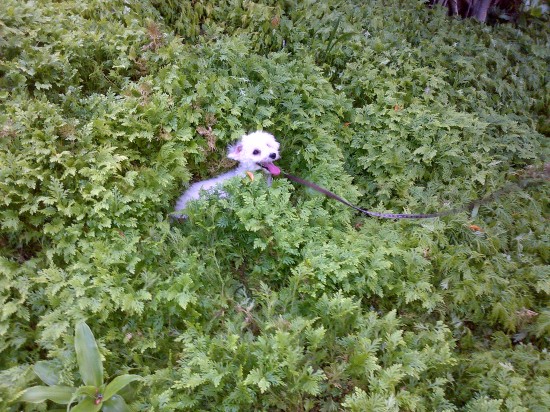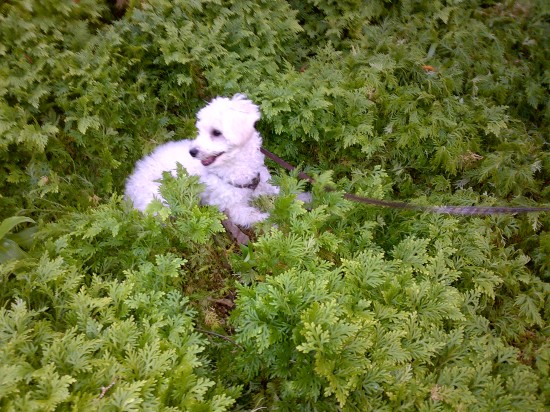 Too cute!