I have never been a fan of watches. I have childhood memories of straps breaking after only a few months' use, sweaty wrists and smelly rubber. Once cellphones became uso, I had no need for them. Haven't worn one in maybe fifteen years.
My boyfriend on the other hand, loves watches. It's his main accessory. He has 2 everyday Casio watches plus his casual Kenneth Cole watch. And he enjoys window shopping for watches. Is it a guy thing? I know of 2 other guys who have the same interest.
So yesterday, my boyfriend brought me to a Swatch store. He wanted to try on stuff. Since I was there, I looked too. And before I knew it, I was feeling inadequate and kulang!!! Like I needed a watch hanging from my wrist, stat! It was an uncontrollable urge. (Shopaholic alert!!!)
I ended up walking away with this gorgeous piece.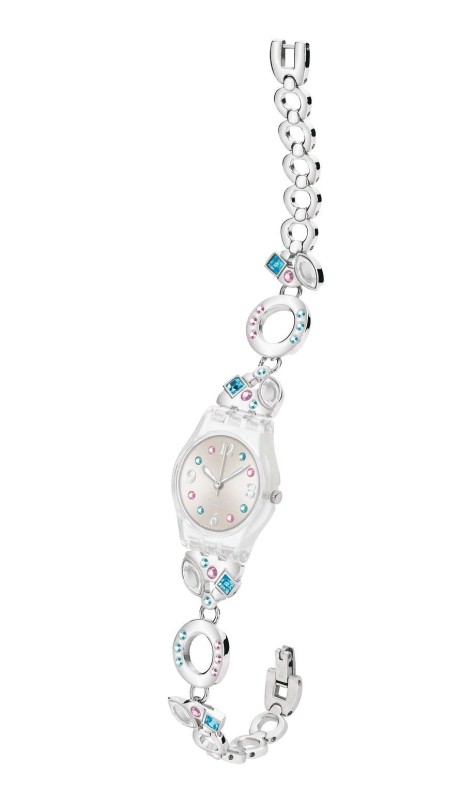 It's called the Swatch Menthol Tone.
Here are a few pictures of the watch on me. :) :) :) (Sorry the pics aren't so good, just using my Blackberry's camera but I promise the watch looks very pretty in person.)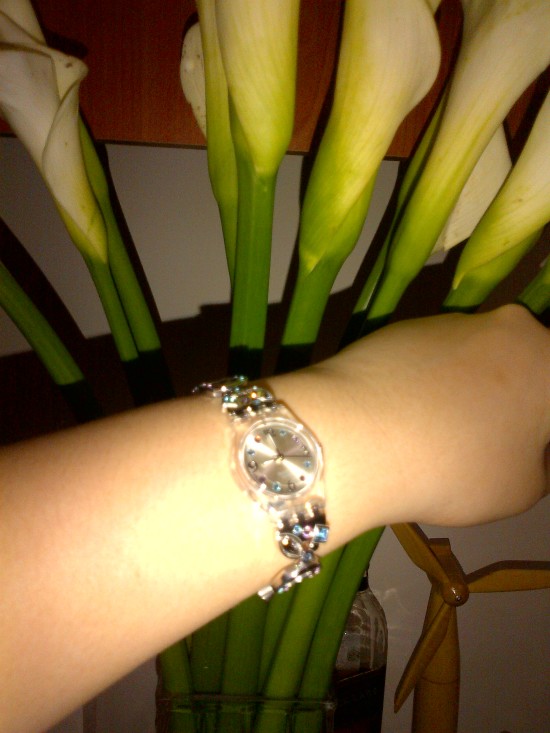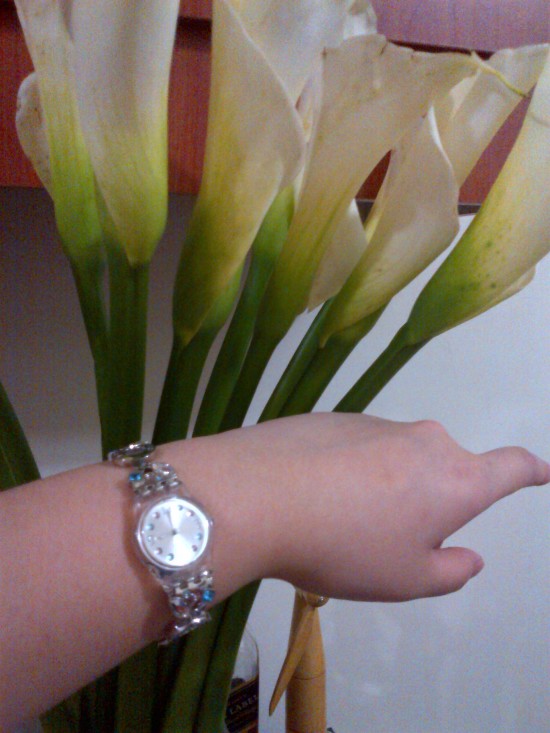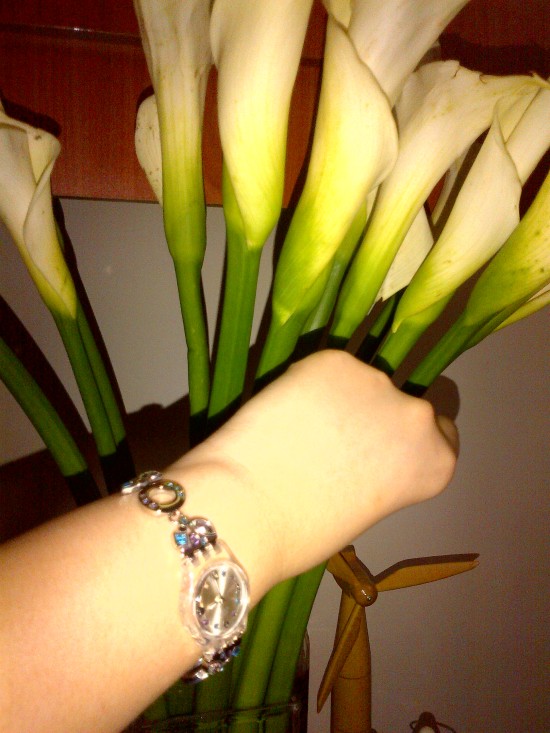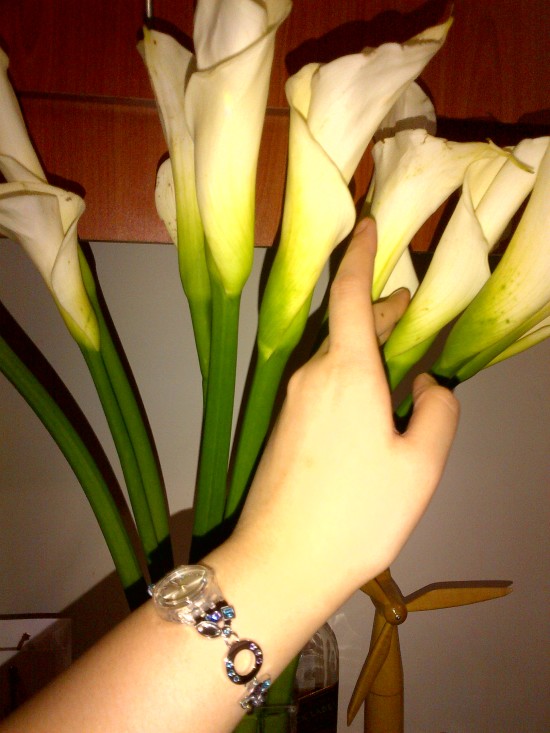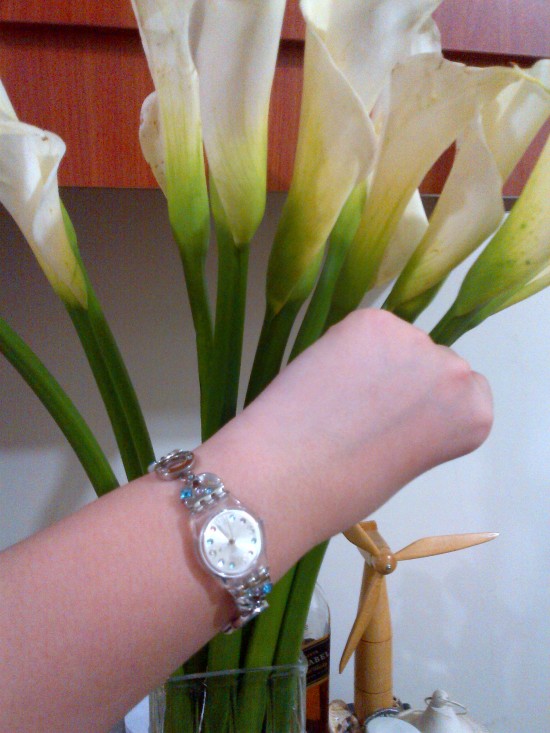 I love that it looks like a piece of jewelry, not just a watch. And it won't make my wrist smelly. Plus it sparkles. Hee hee!
After that day, I went online and looked at all the Swatch watches on offer. And now I have my wishlist. (Pssst, my birthday is coming up in 17 days, LOL!)
Flower Box – it's white, flowery, and the pop of icy blue is dainty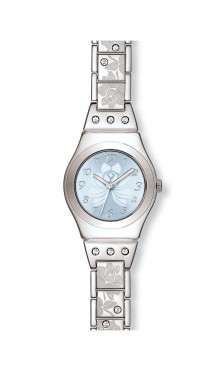 First Romance – sparkly always gets me. Plus I like the light pink and blue accents.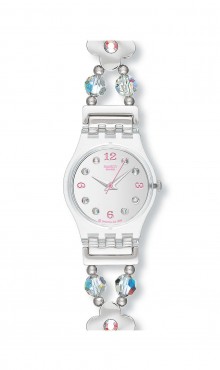 Entangled Shine – I like the twisted straps and the sparkly stones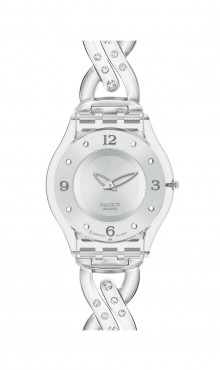 Crystal Lace – I like the embroidered strap and the gold accents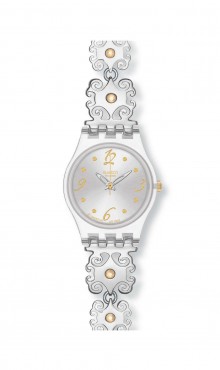 Climber Flowery – flowers!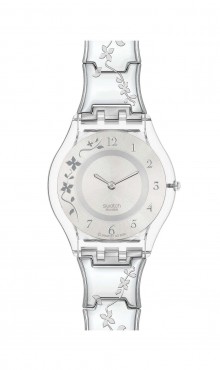 Chessboard – I like the monochrome design which still has a feminine touch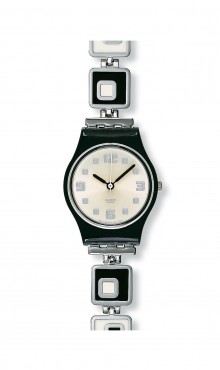 Twice Again White – I tried this on in the store and I just really liked the way it looked on my arm :) Nice, everyday watch.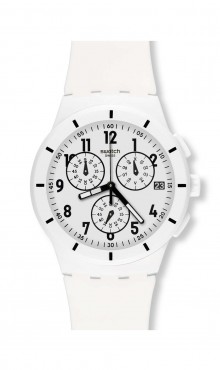 Strawberry Jam – a pop of color for those days when I'm looking to perk up :)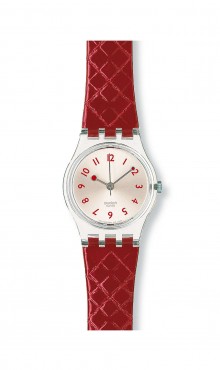 Loburia Blue – this I like very very very much. The blues and purples blend very nicely and the strap links together delicately. So pretty!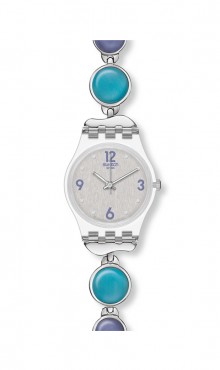 Full Blooded – I would wear this everyday. Nice gold plated watch, mukhang mamahalin! Hehe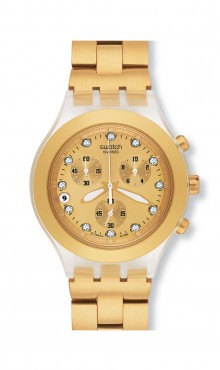 That's not the half of it. I plan to buy more, more more. Just like that, I am hooked! Or should I say, strapped? :)