Since Gim and I bought a car over a month ago, weekends are so much more fun fun fun. :)
Two weeks ago, we went to Tagaytay. It's south of Manila but high up in the mountains so it's chilly and has a great view of Taal Lake (with the volcano within a lake within a volcano within a lake).
Thanks to SLEX (South Luzon Expressway), we got there in about 2 hours. Actually it would have been faster if we had known the way. :) But since it was our first time to travel to Tagaytay on a private transportation, we stopped several times for directions.
We decided to have a late lunch at Bag of Beans, which was recommended by Gim. On hindsight, I will not eat a meal there again.
I ate Shepherd's pie, which I thought would be big enough as a meal. But it would better as a merienda for the size. Also it was kind of cold. :(
Gim ordered kidney pie, I think? Not sure about the name now, but he liked it.
We brought my sister along. She ordered lechon kawali rice topping, which was OK but overpriced.
However dessert was great. We ordered a blueberry cheesecake for share, and it was really cold, creamy and very very good. :) Also, their signature coffee to go with it. For me coffee is coffee. But Gim the coffee lover said it was quite tasty, well he's the better judge of coffee. :)
The view from Bag of Beans is not as good as other famous restaurants, since you can't really see Taal Volcano, just Taal Lake. But it was very serene and relaxing.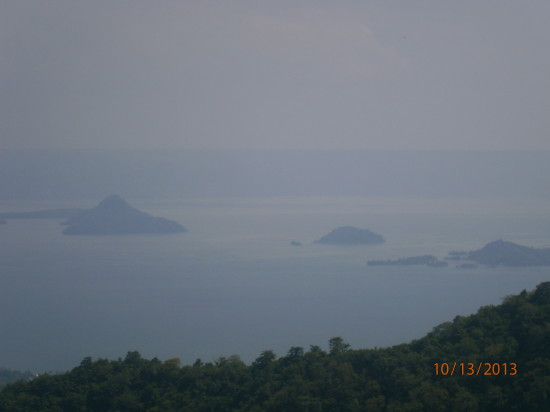 We dined al fresco since the weather was nice. :)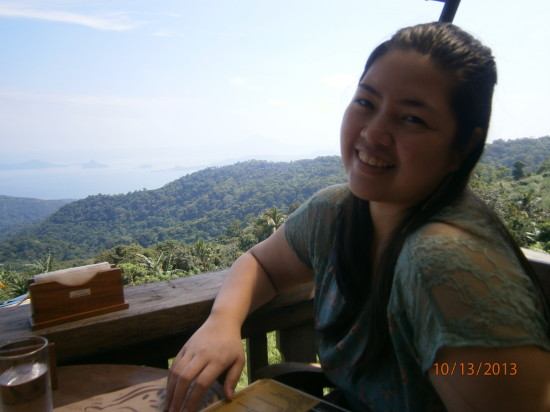 My boyfriend Gim and my sister Melisse below.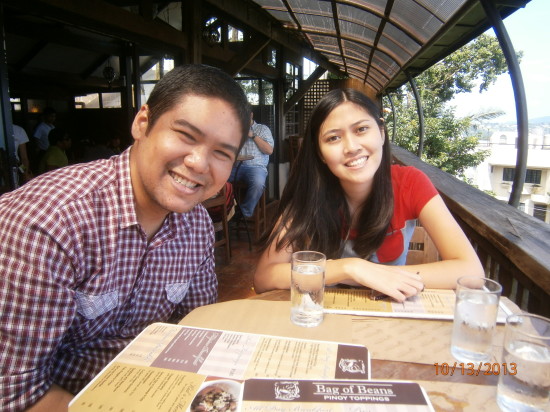 Me and Gim. :)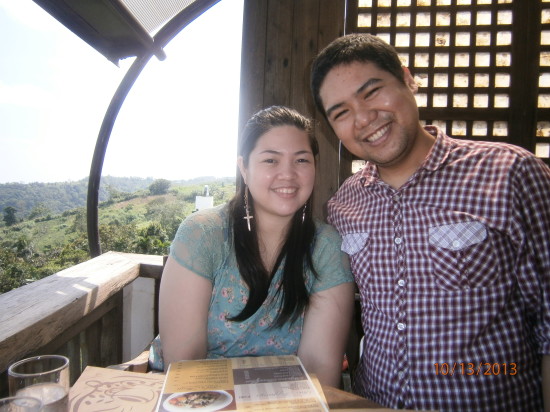 Me, me, me! :)