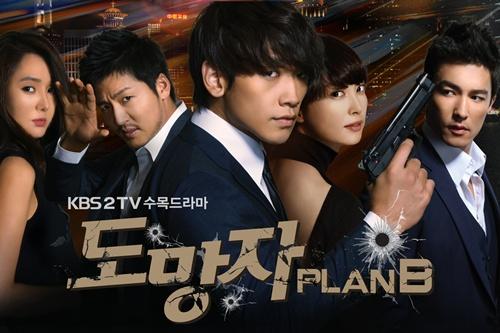 Also known as: Runaway Plan B
Cast: Lee Na Young, Uehara Takako, Takenaka Naoto, Bi Rain, Lee Jung Jin, Daniel Henney
Plot: Set during the Korean War, when a large sum of money has gone missing. Now, 60 years later, the money has reappeared, resulting to a frantic chase across the world. Jin Yi (Lee Na Young) seems to be an innocent woman, however she hides a motive for seeking (Bi Rain). Unexpectedly, she falls in love with Rain. Complicating things, there are several men looking for them. A Japanese singer, Kieko (Uehara Takako) is also in love with Rain. Her father Hiroki (Takenaka Naoto) is a powerful yakuza. Who will Rain choose?
Episodes: 20
Episode 1
Episode 2
Episode 3
Episode 4
Episode 5
Episode 6
Episode 7
Episode 8
Episode 9
Episode 10
Episode 11
Episode 12
Episode 13
Episode 14
Episode 15
Episode 16
Episode 17
Episode 18
Episode 19
Episode 20
No tags for this post.