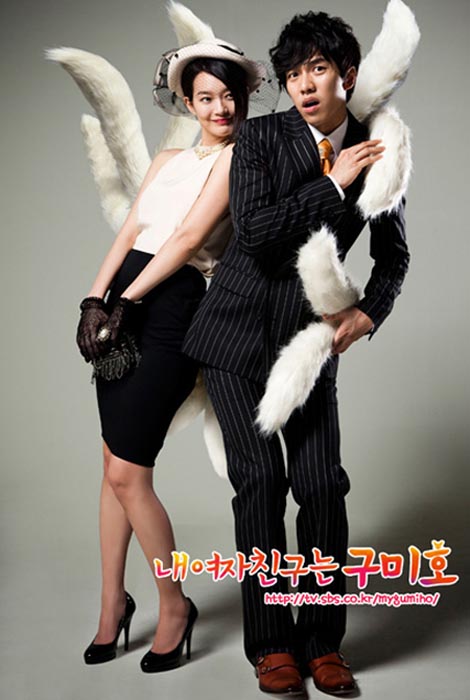 Also known as: My Girlfriend is a Nine-Tailed Fox
Cast: Lee Seung Gi, Shin Min Ah, Noh Min Woo, Sung Dong Il, Hyo Min, Byun Hee Bong, Park Su Jin
Plot: The nine-tailed fox Gumiho (Shin Min Ah) has been imprisoned in a temple for 500 years. Immature and childish Cha Dae Woong (Lee Seung Gi) stumbles upon her temple on a night when he has run away from his family and responsibilities. He accidentally sets the Gumiho free, and in his terror, encounters a near-fatal accident. But the Gumiho decides to save him, and threatens to eat his liver if he does not buy her meat. And so begins this cute story of a human and the Gumiho who loves him.
Episodes: 16
Episode 1
Episode 2
Episode 3
Episode 4
Episode 5
Episode 6
Episode 7
Episode 8
Episode 9
Episode 10
Episode 11
Episode 12
Episode 13
Episode 14
Episode 15
Episode 16
Other Links:
Trailer
Behind the Scenes 1
No tags for this post.