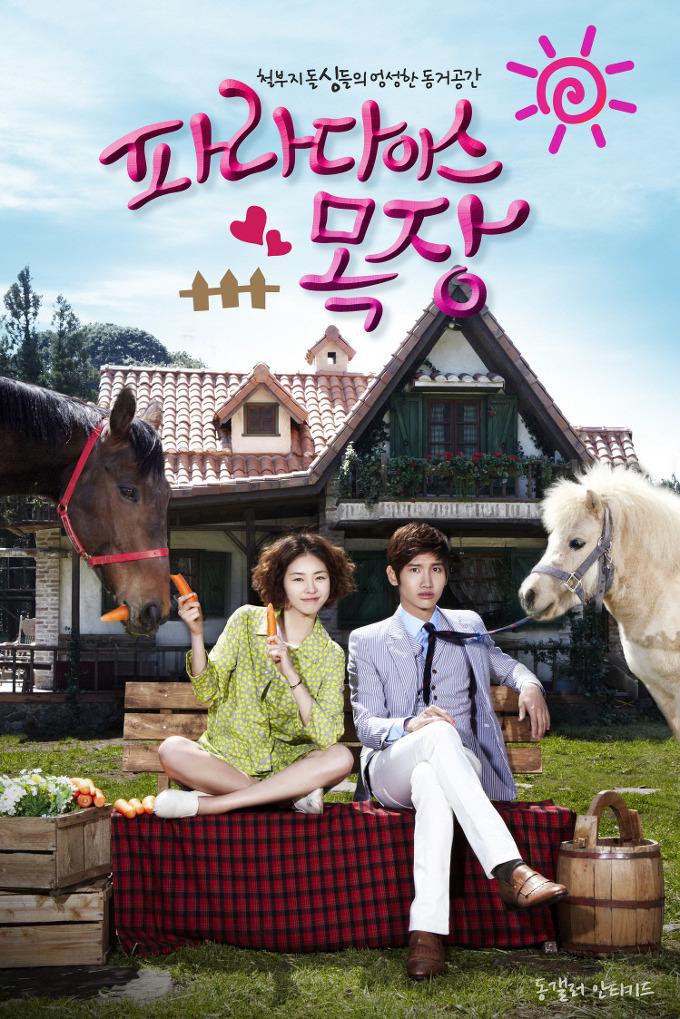 Also Known As: 파라다이스 목장 (Paradaiseu Mokjang) / Paradise Farm
Cast: Lee Yeon-Hee, Shim Chang-Min, Joo Sang-Wook, Yu Ha-Na
Plot: The story is about Hang Dong-Joo and Lee Da-Ji who are childhood friends. They married young, and divorced early. Six years pass, and Lee Da-Ji is living with her father and sister in their ranch and working as a veterinarian. She goes to Australia to buy a horse, and meets Seo Yoon-Ho who helps her. The guy works for a resort company and lives in America. While in Australia, she also bumps into her ex-husband, who now has a girlfriend Park Jin-Young.
Upon returning to her home, Lee Da-Ji faces eviction. Her ranch is now under her husband's name, and her husband is planning to build a resort around her ranch. Seo Yoon-Ho is an investor of the ranch. What complicates things is that Yoon-Ho begins to have feelings for Da-Ji, but Da-Ji and Dong-Joo's romance is far from over.
Episodes: 16
Episode 1
Episode 2
Episode 3
Episode 4
Episode 5
Episode 6
Episode 7
Episode 8
Episode 9
Episode 10
Episode 11
Episode 12
Episode 13
Episode 14
Episode 15
Episode 16
Other Links:
Soft Subtitles
Torrents
No tags for this post.