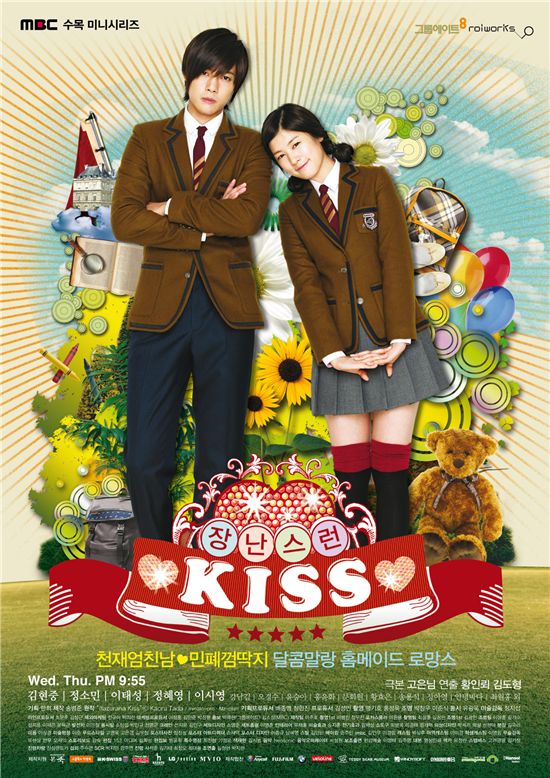 Also known as: Mischievous Kiss, Naughty Kiss
Cast: Kim Hyun Joong, Jung So Min, Lee Tae Sung, Kang Nam Gil, Jung Hye Young, Oh Gyung Soo, Choi Won Hong, Jang Ah Young, Lee Si Young, Yoon Seung Ah, Hong Yoon Hwa,
Plot: Last-placer Oh Ha Ni (Jung So Min) has loved first-placer Baek Seung Jo (Kim Hyun Joong), in vain, for four years. On their last year of high school, she decides to writer him a love letter. He returns her letter, and to her horror, has graded it a D-. Furthermore, the newly-bought house she and her dad live in caved in during a minor earthquake, and now they have to live with her father's best friend. Upon moving in, Ha Ni finds out that it's none other than Seung Jo's house.
Episodes: 16
Episode 1
Episode 2
Episode 3
Episode 4
Episode 5
Episode 6
Episode 7
Episode 8
Episode 9
Episode 10
Episode 11
Episode 12
Episode 13
Episode 14
Episode 15
Episode 16
Others:
Soft Subtitles
Torrents
No tags for this post.