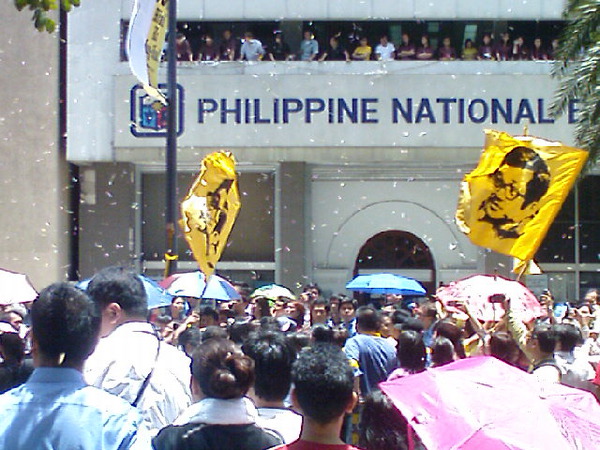 Cory Aquino's funeral procession slowly passed along Ayala Avenue. My officemates and I went down to watch the procession.
Last Sunday, I gave Gimmi a despedida (Chavacano for "going-away party"), consisting of a lunch treat at McDonalds, an afternoon trip to
La Vista del Mar
(Zamboanga's prettiest beach resort) and lots of hugging and kissing (and no crying!) afterwards. While he's having fun playing doctor in Dapitan for a...