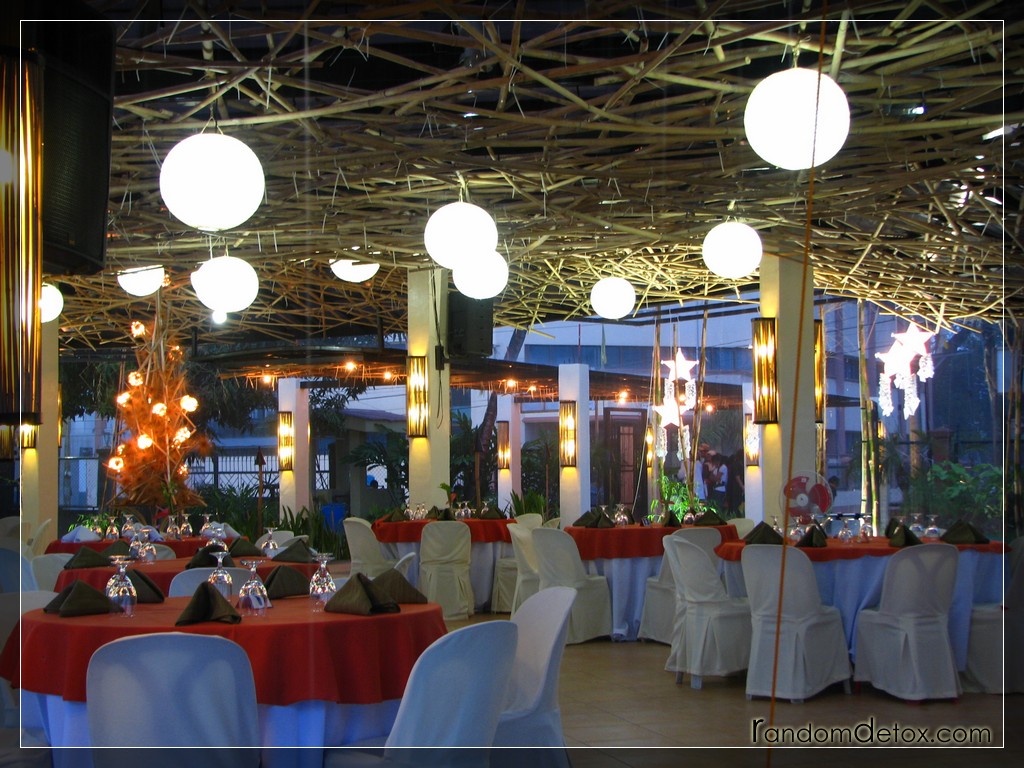 We got caught in the rain while joyriding through the streets of Zamboanga. We were about to drop by Paseo del Mar, but it was full of Sunday folks. So we decided on Lantaka by the Sea instead, even though the rates were considerably higher, the solitude and quiet would be well worth it.
And a good decision, too, since mere minutes after settling in our cozy little hut, the rain started pouring by the buckets.
We ordered Pasta Marisco (seafood pasta) to share, Choros de Chocolate (bread with chocolate) for dessert, a Cookies and Cream frappe for me, and two San Miguel Lights for him.
Spent the evening just taking photos, eating good and having fun, until the rain let up and we were able to head home.
Getting caught in the rain always leads to fun times when I'm with Gimmi. :)