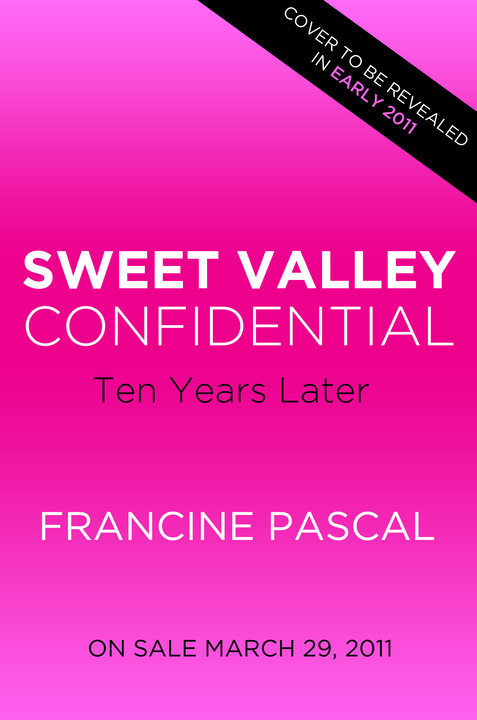 Remember Elizabeth and Jessica Wakefield? Steven and Lila and Enid and Bruce and Todd and Jeffrey and… SWEET VALLEY HIGH?!? Remember? :)
If you do, I'd say you're in your late twenties, or maybe even early thirties. You grew up in the 80's, you're a girl, you're fantastically sensible like Elizabeth, and cute and fun like Jessica and you most probably owned/read all of the Sweet Valley series – Sweet Valley High, Sweet Valley Twins, Sweet Valley Kids, Sweet Valley University and you probably even watched the short-lived series on TV starring Brittany and Cynthia Daniel. :)
Actually, I stopped reading around the time Sweet Valley University began… it just was never the same for me when Elizabeth left perfect handsome Jeffrey and took back selfish, arrogant and insufferable Todd. :(
Sweet Valley High brings back so many fond memories. :) I remember my elementary years in the library and discovering these amazing books. I used to max out the limit of books I could borrow in a day and I'd devour the stories at home. And when I realized the library had ran out of the later books, I'd save up all my allowance – AND I would even wash my dad's car every morning for ten pesos a day just to get 50 at the end of the week. Then on the weekend my dad would bring me to Golden Bell – our local bookstore – and I'd buy one Sweet Valley High book. :) Those were the days when paperback novels cost only Php50.
It was the first time in my life I ever saved up to buy something. :) At the end of my high school years, I had shelves lined up with Sweet Valley High books. Later my sister Patricia would read them, then much later on my youngest sister Melisse. Now they're all packed up in boxes and ready to be donated… I don't know if my mom actually donated them already. But though it was really hard for me to part with them — especially my most favorite cover ever, the one with Jeffrey on the cover; or my most favorite book ever, the one with both Jess and Liz on the cover staring daggers at each other because they were fighting over the same boy Jeffrey (Jess, for Lila; Liz, for Enid) — I knew that it would be a travesty if the books lay gathering dust and weren't enjoyed by other coming-of-age girlies.
Anyway, enough background. :) If you get me going on SVH, I never stop. :)
The point is – you thought SVH was over? You're wrong. Because now there's Sweet Valley Confidential! And guess, what?? The girls are all grown up just like us!!!
Fast forward ten years later (actually if they were to be honest, it's definitely more like twelve, because they were 18 when I was 16, heh). They're both 27 years old, single Liz is a hotshot reporter in NYC while Jess is a soon-to-be divorceé – and the girls are NOT talking to one another! Oooh, I wonder what sort of drama they're up to now!
I'm definitely going to be watching out for this series! Though I hope it's going to be a lot edgier. After all, we're all adults now. :) And… don't string us forever, Francine Pascal. Maybe a trilogy would be enough, yeah? ( I don't think I'm up for another SVH collection, sorry.)
You can download the first chapter of Sweet Valley Confidential here and you can even follow the book on Twitter here.
Excited, excited! :) Comes out March 29, 2011. Mark your calendars! :) :) :)