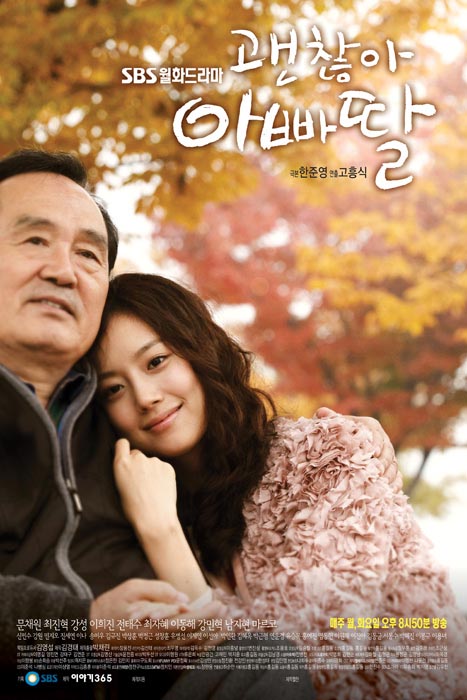 Cast: Park In Hwan, Moon Chae Won, Lee Hee Jin, Kang Won, Kim Hye Ok, Yoo Seung Mok
Also Known As: It's Alright, Daddy's Daughter
Plot: Moon Chae Won plays Eun Chae Ryung, a spoiled young daughter who nevertheless dotes on her father. Chae Ryung's father gets into an accident and passes away, leaving Eun Chae Ryung and her household ruined. Along the way, she realizes her father's sacrifices and works to support her family, this is the story of Eun Chae Ryun's coming-of-age into a mature, independent woman.
Episodes: 17
Episode 1
Episode 2
Episode 3
Episode 4
Episode 5
Episode 6
Episode 7
Episode 8
Episode 9
Episode 10
Episode 11
Episode 12
Episode 13
Episode 14
Episode 15
Episode 16
Episode 17
Other Links:
Soft Subtitles
Torrents
Tags:
It's Okay Daddy's Girl
,
Kang Won
,
Kim Hye Ok
,
Lee Hee Jin
,
moon chae-won
,
Park In Hwan
,
Yoo Seung Mok