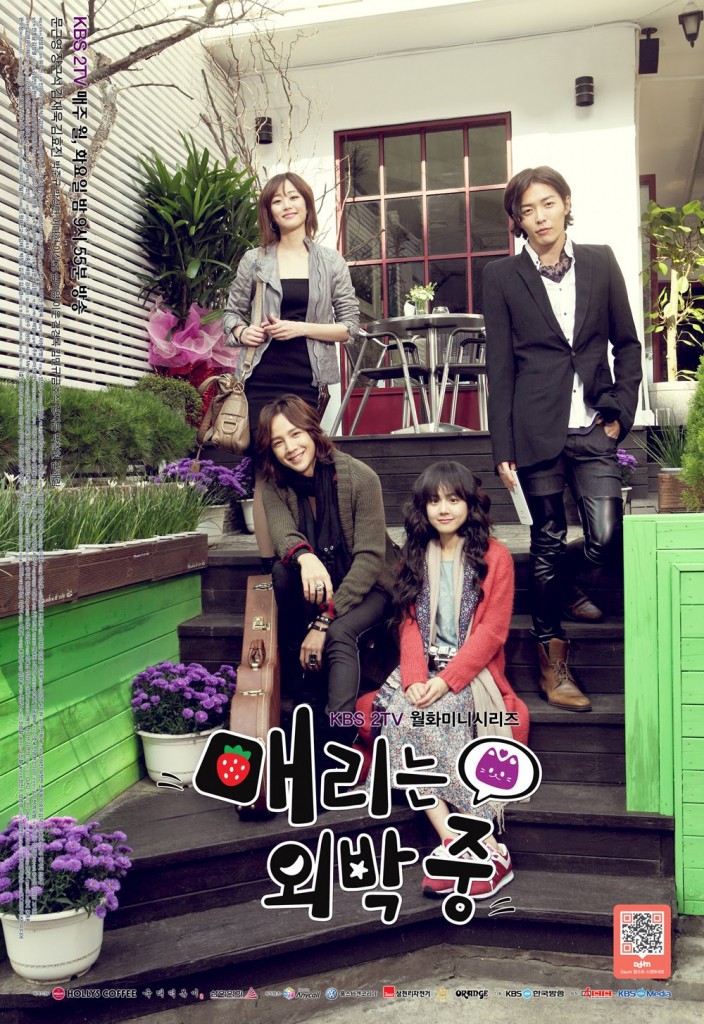 Also Known As: Mary Stayed Out All Night
Cast: Jang Geun-seok, Moon Geun Young, Kim Jae-wook, Kim Hyo-jin
Plot: Moon Geun Young plays Mae Ri, the poor daughter of a gambler who has a lot of debts. A friend of her fathers' offers to help them with their debts if Mae Ri marries his son. Mae Ri's father agrees, to her horror. To convince her father to drop the contract marriage, she pretends to have run away and married Mu Gyul, the talented leader of a local indie band. However, her father has already forged a marriage contract between her and Jung In, the rich son of a chaebol. Jung In agrees to give Mae Ri 100 days in which she will split her time between Jung In and Mu Gyul. At the end of the 100 days, Mae Ri will have to choose. Meanwhile, Kim Hyo-jin plays Seo Jun, the ex-girlfriend of Mu Gyul, who still secretly watches him in concert and harbors feelings for her old love. She is signed as an actress in a drama by TV producer Jung In, and begins to like him, and, like Mae Ri, is torn between the two men.
Episodes: 16
Episode 1
Episode 2
Episode 3
Episode 4
Episode 5
Episode 6
Episode 7
Episode 8
Episode 9
Episode 10
Episode 11
Episode 12
Episode 13
Episode 14
Episode 15
Episode 16
Other Links:
OST
Soft Subtitles
Torrents
No tags for this post.