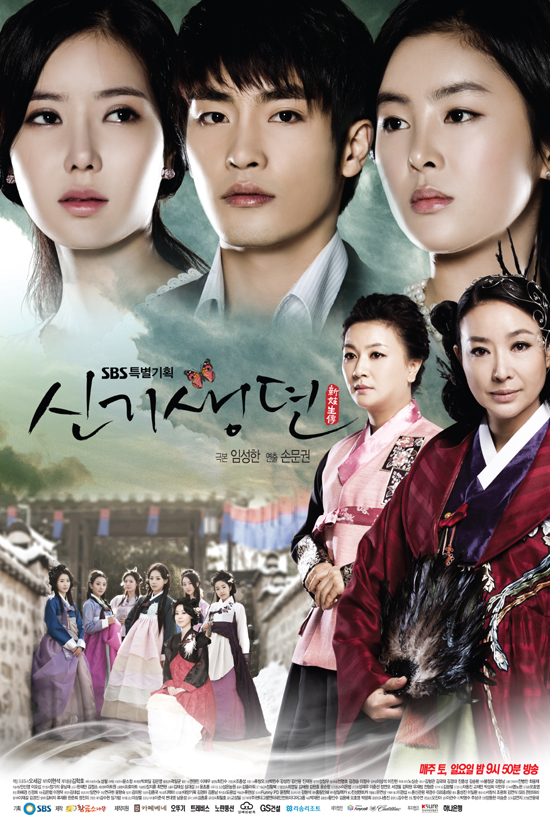 Also Known As: New Gisaeng Story / 신기생뎐 / Shin Gisaeng Dyeon
Cast: Lim Soo-Hyang, Sung Hoon, Han Hye-Rin, Kim Bo-Yeon, Kim Hye-Sun, Lee Mae-Ri, Baek Ok-Dam, Kim Joo-Young, Lee Suk, Han Jin-Hee, Lee Jong-Nam, Lee Dong-Joon, Lee Sang-Mi, Lim Hyuk, Kim Hye-Jung, Park Jun-Myun, Seo Dong-Soo, Song Dae-Kwan, Jun Ji-Hoo
Plot: New Tales of Gisaeng is about life inside a gisaeng house, a place where women serve, and only VIPs can enter. It is a place of love, sadness and grief. The story revolves around Dan Sa Ran, who is studying dance in university. She meets Ah Da Mo, and falls for him, but keeps her feelings under wraps, because she comes from a poor family. A gisaeng at Buyongkak recruits her.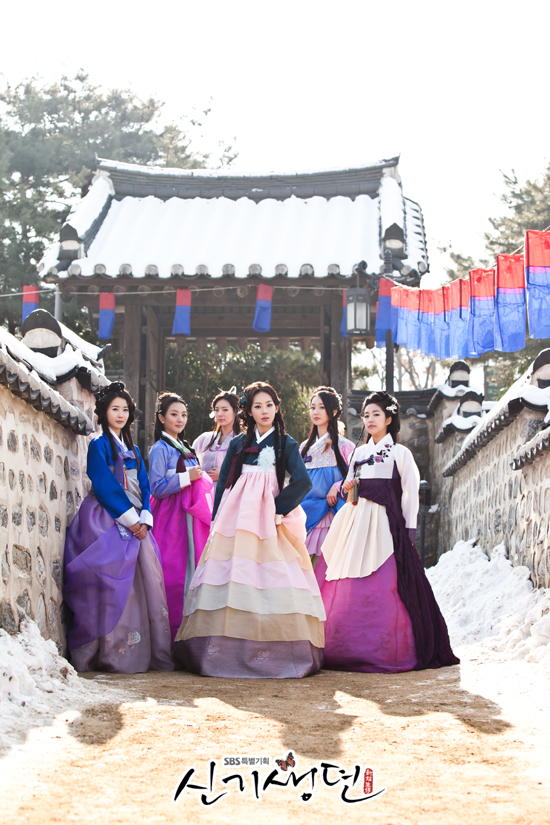 Episodes: 50
Episode 1
Episode 2
Episode 3
Episode 4
Episode 5
Episode 6
Episode 7
Episode 8
Episode 9
Episode 10
Episode 11
Episode 12
Episode 13
Episode 14
Episode 15
Episode 16
Episode 17
Episode 18
Episode 19
Episode 20
Episode 21
Episode 22
Episode 23
Episode 24
Episode 25
Episode 26
Episode 27
Episode 28
Episode 29
Episode 30
Episode 31
Episode 32
Episode 33
Episode 34
Episode 35
Episode 36
Episode 37
Episode 38
Episode 39
Episode 40
Episode 41
Episode 42
Episode 43
Episode 44
Episode 45
Episode 46
Episode 47
Episode 48
Episode 49
Episode 50
Episode 51
Episode 52
Other Links:
Soft Subtitles
Torrents
Tags:
Baek Ok-Dam
,
Han Hye-Rin
,
Han Jin-Hee
,
Jun Ji-Hoo
,
Kim Bo-Yeon
,
Kim Hye-Jung
,
Kim Hye-Sun
,
Kim Joo-Young
,
korean drama
,
Lee Dong-Joon
,
Lee Jong-Nam
,
Lee Mae-Ri
,
Lee Sang-Mi
,
Lee Suk
,
Lim Hyuk
,
Lim Soo-Hyang
,
New Tales of the Gisaeng
,
Park Jun-Myun
,
Seo Dong-Soo
,
Song Dae-Kwan
,
Sung Hoon