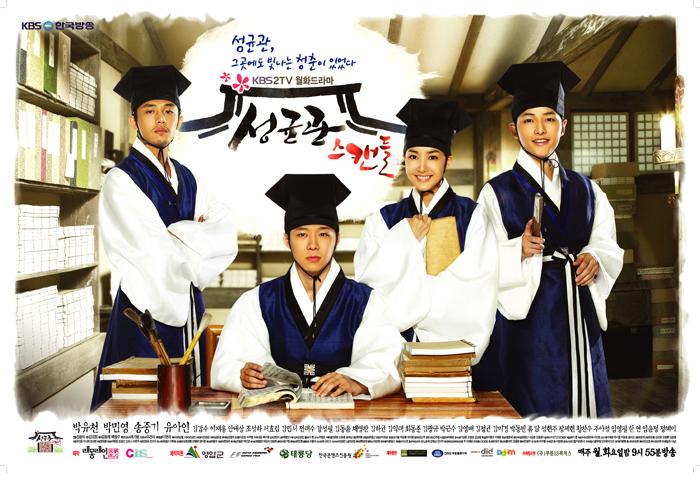 Cast: Micky Park Yoochun, Park Min Young, Song Joong Ki, Yoo Ah In, Seo Hyo Rim
Plot: Set in the Joseon era, young Kim Yoon Hee (Park Min Young) dresses herself as a man and goes to college at Sungkyunkwan to protect her sick sibling Yoon Shik, provide for her family and save herself from becoming the Minister of War's second wife. In Sungkyunkwan, she meets righteous scholar Lee Sun Joon (Micky Pack Yoochun), wild and rebellious Moon Jae Shin (Yoo Ah In) and playboyish Song Joong Ki (Seo Hyo Rim). Together, they become the Jalgeum Quartet, struggle against the corrupt Noron faction and lead their lives in search for a better Joseon.
Episodes: 20
Episode 1
Episode 2
Episode 3
Episode 4
Episode 5
Episode 6
Episode 7
Episode 8
Episode 9
Episode 10
Episode 11
Episode 12
Episode 13
Episode 14
Episode 15
Episode 16
Episode 17
Episode 18
Episode 19
Episode 20
Other Links:
OST
Soft Subtitles
Torrents
No tags for this post.