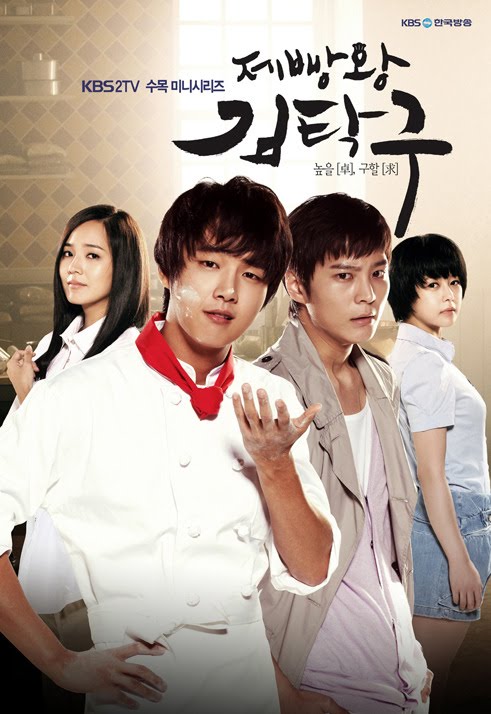 Also known as: King of Baking / Kim Tak Goo / Bread, Love and Dreams
Cast: Yoon Shi Yoon, Eugene, Lee Young Ah, Jeon Gwang Ryul, Jeon In Hwa, Joo Won, Park Sang Myung
Plot: Kim Tak Goo is the eldest son of Goo In Jong, who is one of the best bakers in the industry. He is also the president of Samhwa Enterprise. Kim Tak Goo is a talented baker and is the successor of his father as president, however because he was born out of wedlock, Goo In Jong's wife and legitimate siblings conspire to deny him his inheritance. Even in the face of struggles and difficulties, Kim Tak Goo is motivated to become the number one in the baking industry and builds his business from scratch. Moreover, he is betrayed by the woman he loves. But soon he would meet a woman who stands by his side.
Episodes: 30
Episode 1
Episode 2
Episode 3
Episode 4
Episode 5
Episode 6
Episode 7
Episode 8
Episode 9
Episode 10
Episode 11
Episode 12
Episode 13
Episode 14
Episode 15
Episode 16
Episode 17
Episode 18
Episode 19
Episode 20
Episode 21
Episode 22
Episode 23
Episode 24
Episode 25
Episode 26
Episode 27
Episode 28
Episode 29
Episode 30
Others:
The Baker King OST
Soft Subtitles
Torrents
No tags for this post.