I spent Christmas in Zamboanga, as I always do, because that's my hometown. ♥
On one of those days I had a dinner with my old debate friends Jeff and Ruth. I wish Chu and Jen were there so it would be complete, but Chu is in Australia and Jen was too effin' busy (hmp!) so it was just the four of us including Gim of course (whom I met through debate! Double ♥).
We had a nice dinner in Lantaka Hotel, then went to look at the lights in City Hall and then had smoothies in Catribo. Zamboanga is so small, we kept bumping into old friends. We saw Julius, Joey, King, Raul, my old students and so many others. December is truly homecoming month. :)
I love this picture. :)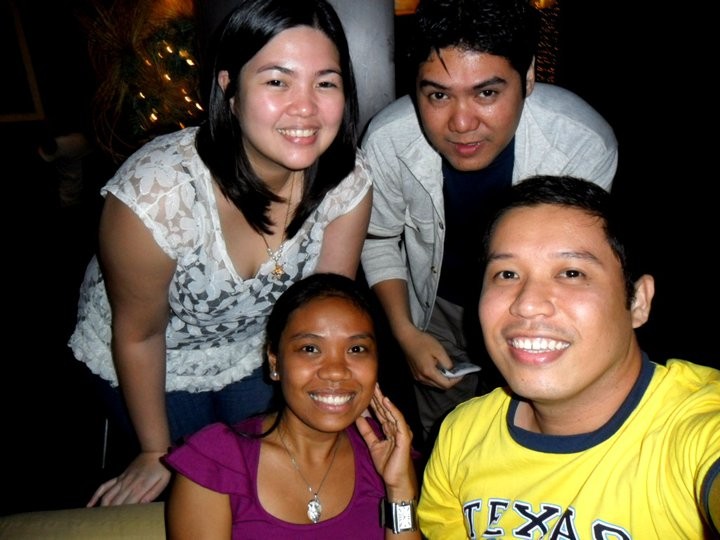 It was taken by Jeff, haha. We had a hard time getting a pic because all the waiters seemed so harried, running from one table to the other. We could hardly keep their attention for more than a minute, and almost all the waiter's photos were a blurry fail. LOL. So. Sariling sikap, yo! Hahaha.
Here is a photo taken by Ruth of my favorite Lantaka dish. It's pasta marisco – fettucini swimming in seafood sauce and yummy clams and squid. Mmmm!!! I miss!!!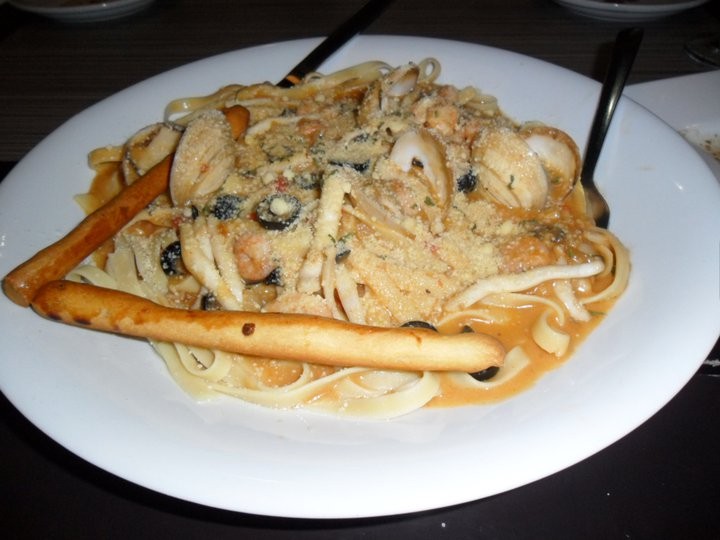 Here is me and Gim, ooh, parang we just had a dinner date, hahahah!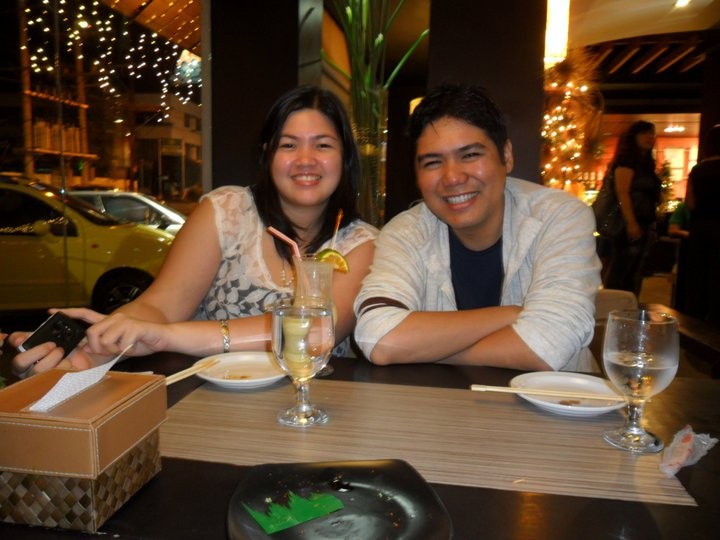 Here is our fully lighted City Hall. Amazing, yeah? It was even more lighted up than last year, if you can believe that!!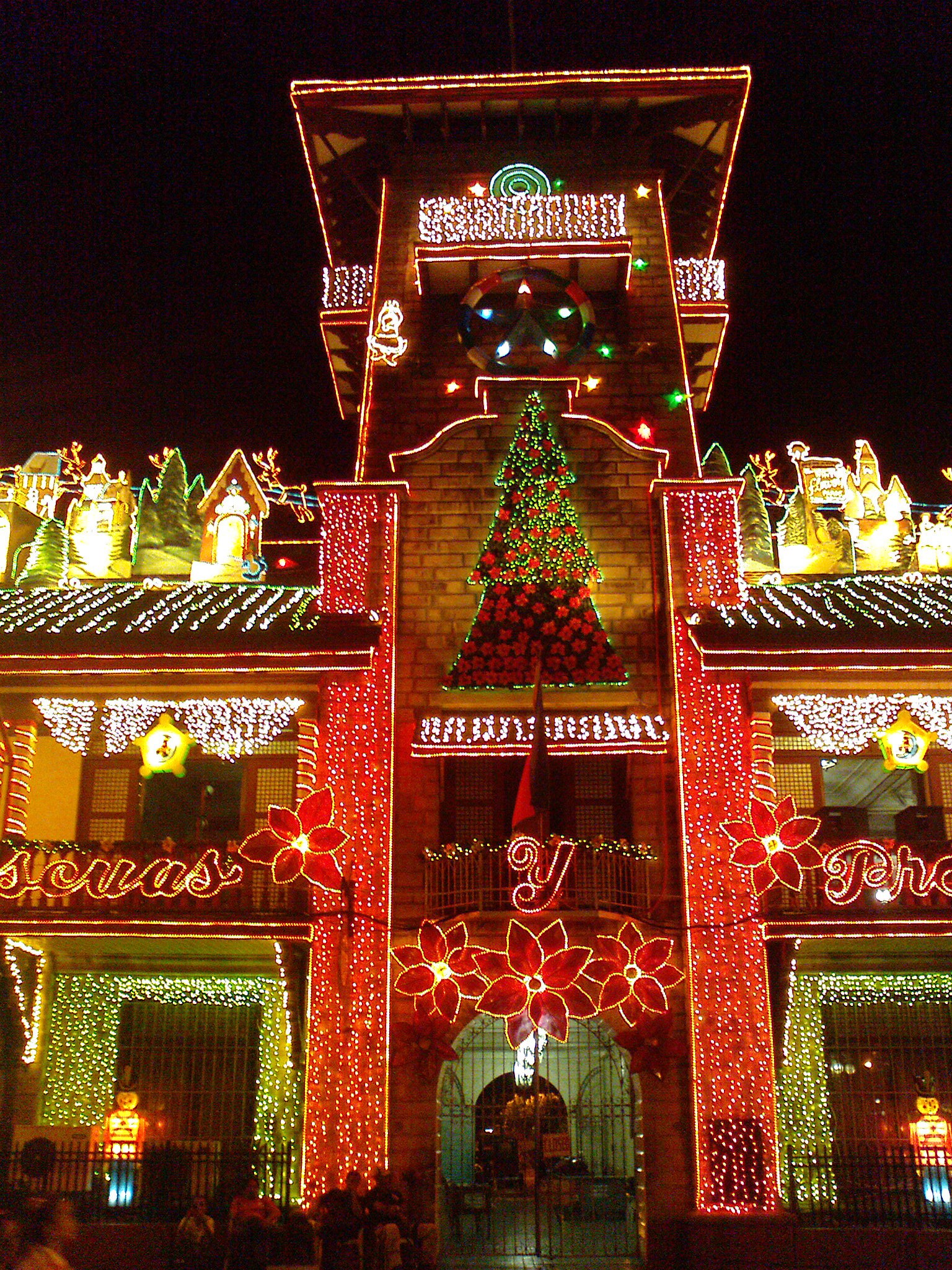 And here are our other pictures, just browse through them all. :)