So many things I want to do in life, and so little time.
Thankfully there was a break last week due to Holy Week. Gim being a doctor though it still meant we didn't have time to go out of town since he has duties even on holidays. But at least he got the weekend free.
So last Sunday, we had fun walking around the streets of Makati at night. It was Easter Sunday and there weren't many people around, so we took my camera and shot some (mostly) empty streets. Hey, it's not everyday you get to see an empty city!
This is somewhere in Greenbelt. We took this while we were walking on the overpass.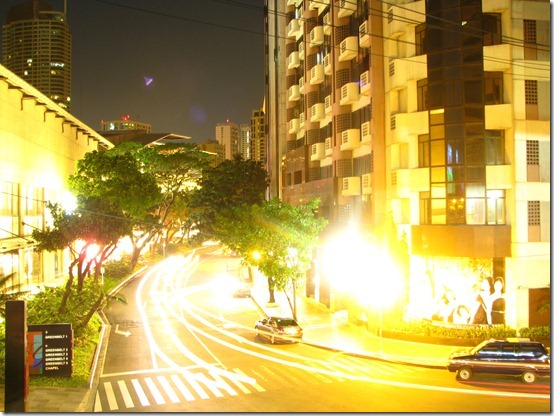 The other side, facing Landmark and The Link.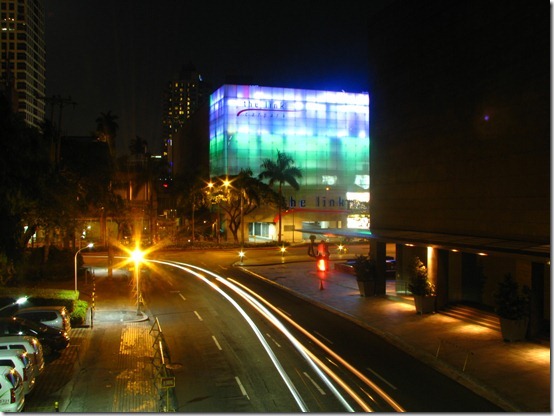 This one facing Ayala Avenue. We had to wait a while so that cars would pass by to make the pretty light trails. Gim was squealing at the light trails. Noob!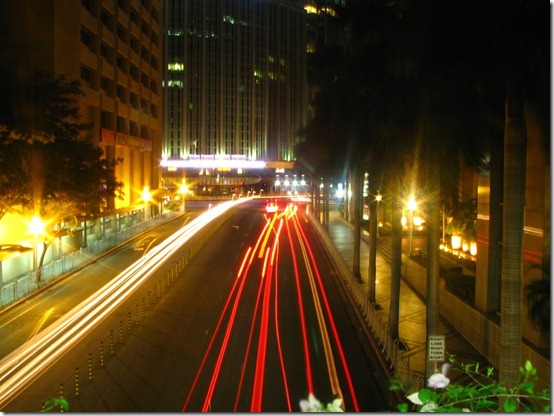 OK I admit these were all his photos as mine were all blurred. Harumph.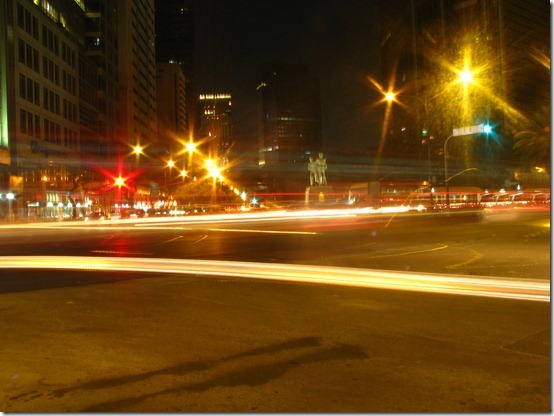 It was my camera, though, so I claim all the credit. Muahahaha!