Bought Snowy a toy bear last Sunday, just because I find it cute for him to be playing with a stuffed toy bigger than him. Look!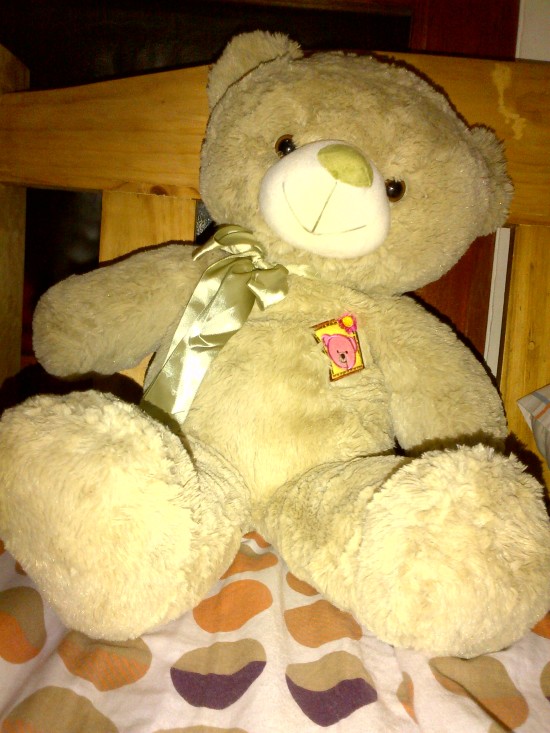 Cute bear huh. It's green, one of Snowy's favorite colors (of which the other is violet). Bought it from Gift Factory at Php545. Very soft and huggable just like my Snow. :)
Snowy testing out his new toy.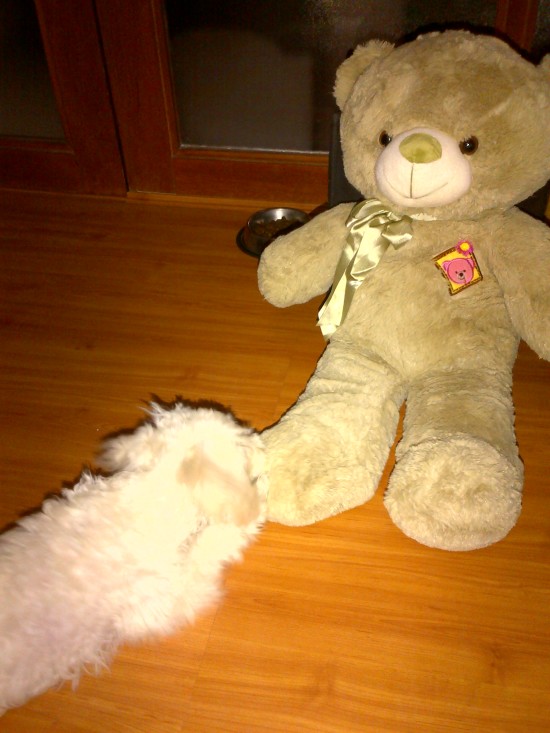 And after a little nibbling, Snowy was full on wrestling with Mr Bear. His ribbon is now all properly chewed up and his eye is a bit wobbly.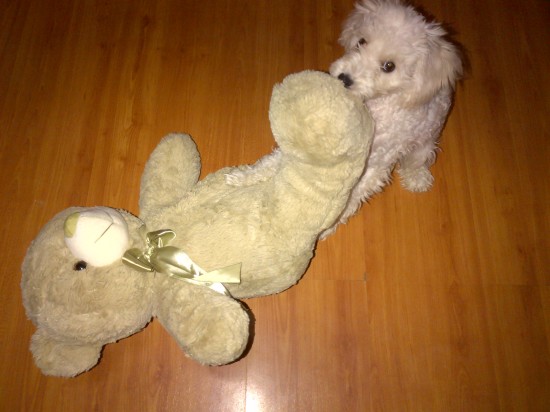 Oh, Snowy!